Quote:
Originally Posted by
froggsafield
Two questions re: our MB '12 AS Interstate.
We have an unwanted passenger discovered earlier this summer while still at home base. Mouse. Any advice?
Traps, not poison; poison leaves you with a critter that crawled somewhere inaccessible to die and decompose. Traps at least leave you with a mouse corpse that you can find and dispose of. Never had mice in my Airstream, but I did have to deal with mice in my Garden District apartment before Hurricane Katrina. The best mousetrap I have ever found is this: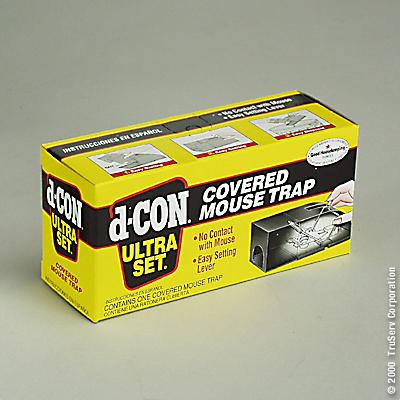 The biggest advantage to this trap is that the mouse can reach the bait from only one direction, and so can't avoid the spring-loaded trigger. I've also found that chunky peanut butter works well as bait.
Quote:
Also discovered at the same time was what appears to be corrosion, not rust, covering most of the hose clamps and bolts in the engine compartment. So nuts and bolts and hose clamps are not stainless steel? MB service here told me that yes they are not stainless, because of cost. Curious.
Hate to break it to you, but rust IS corrosion is oxidation. It's all the same thing. Except that corrosion can happen to almost any metal (except 24k gold), and the term "rust" is specifically corrosion/oxidation of steel.
Stainless steel is not all created equal. 304 stainless is typical, but for saltwater exposure, 316 stainless is better, and 316L stainless is better still. Also, especially with hose clamps, it's entirely possible that the clamps are not 100% stainless. Yachtsmen have known for years that many supposedly stainless hose clamps have a stainless band, but a carbon steel adjustment screw. You have to special-order stainless clamps with stainless screws.
As for the supposedly stainless bolts, again they could be 304 stainless which is less resistant to saltwater exposure.
One reason why stainless steel is corrosion-resistant is that it contains chromium; regular carbon steel doesn't. When exposed to oxygen, the chromium binds to the oxygen before the steel does, and forms a chromium oxide layer over the exposed surface. When all of the exposed chromium has oxidized, it's called "passivated" and offers less protection to the steel portion of the mix. So, the longer the exposure lasts, the more likely for the chromium content to become passivated and the steel to begin to oxidize instead.
In other words, it's entirely possible for stainless steel to corrode/rust/oxidize, depending on the grade of stainless and how long it's been exposed to the saltwater environment.