Quote:
Originally Posted by
kirkrik
We just purchased a '61 Flying Cloud (22ft) and are at the very beginning of our restore/customize job. So many questions...

Here's one...

We'd like to add a roof-top AC unit. It has been recommended to us to replace the very yellowed skylight with the AC unit, instead of the one of the other 2 (smaller-holed) roof vents. Since I'm not sure how much space we'd need to install a common AC, I'm wondering if anyone has some recommendations based on real-life experiences? Is there an advantage (lighting, value, efficiency) to sacrificing one available roof hole over another?

Thanks in advance for your comments.
Kirk,
If you have no frame where you want to put your AC you will have to add some. Below is a picture of what it will look like if you need to add some hard wood. I have always used maple so you it will still be good a strong when I cut notches for the 110 wires. Below is a picture where you can see all this.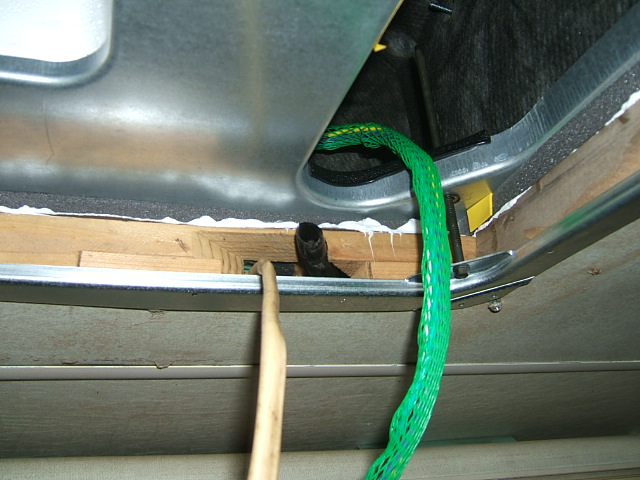 The black tube is drip hose. If yours has a drip hose anywhere that is the way your going to want your AC to go. Condensation running down the side of your unit is a bummer. If yours does not have a drain tube then you just have to live with condensation running down the side.
The picture shown is an Coleman AC but if yours has a drain tube (110 wires will be there too) you will want to use an Dometic AC as there are drain kits that interface with the drain tube.
If you go with a Brisk Air A/C the Drain Pan part number is 3107688.016
If you want to go with the low profile Penguin AC (which is what is on most Airstream units ) the part number is 961270 and can only be gotten from an Airstream dealer.
hope this in not TMI :-)