Quote:
Originally Posted by
NJtoNC
I think i just picked up the first Airstream Safari ever... O-6001.
It does NOT have the typical 3 inline windows that other 54's have like this: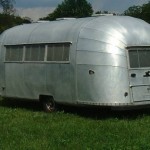 this is it:
I just found this thread. Your photos are missing. I would very much like to see photos of Safari O-6001. You you please post them again? Thanks.
P.S. Or IM me if you want to share them privately.