When we purchased our "01 Limited, the previous owners had removed most of the carpeting and installed some type of floating floor in it's place due to a medical condition. So we have talked for years that someday we'd replace all the flooring with something we both liked. (currently we have the original oak flooring in the kitchen area and this floating floor stuff, which isn't really bad, we just don't like it.
So in the newest issue of Motorhome magazine there is an article about upgrading your flooring to Luxury woven vinyl. After I read it I decide, THIS is what we have to have! It's made by a company called Infinity LWV, out of Georgia. To make a long story short, they don't sell retail and I don't pay anyone to do work that I can do myself. Where there is a will, there is a way....... I scored enough of their Better than Teak product to cover the entire floor front to back. Although there are about 10 different variations of their Teak flooring, it's the one Airstream is using as a flooring option in it's 2016 trailers.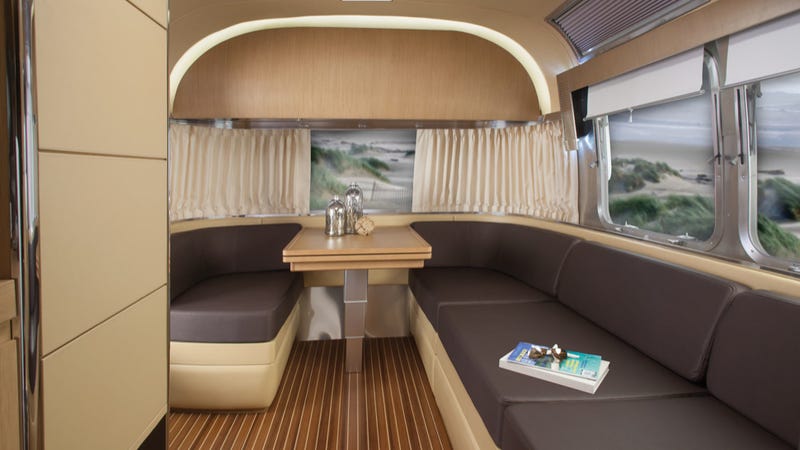 After the new floor is in were going to "revamp" the general layout of the interior. getting rid of the couch altogether and also the existing dinette, rebuilding it into a large u-shaped area in the head of the Airstream. I think we're going to add kitchen cabinets and a countertop to the cubside, that will increase our storage and open up the kitchen area while allowing 6 more feet of counter space.
It's a pretty ambitious project considering we're living in this thing. But I'm sure it will be fun and with some luck, look good when we're done!