Our 2006 25 fb has a sticky black valve. It still works reasonably well but is stiffer to operate than the gray tank valve. I would like to service both valves before there is any real issue.
In doing some research here I see most suggestions are to cut a window in the galvanized steel pan for access to the valves. Our trailer does not have the steel pan. There are three of the black plastic pans/tank covers like the ones that most trailers have on the fresh tank.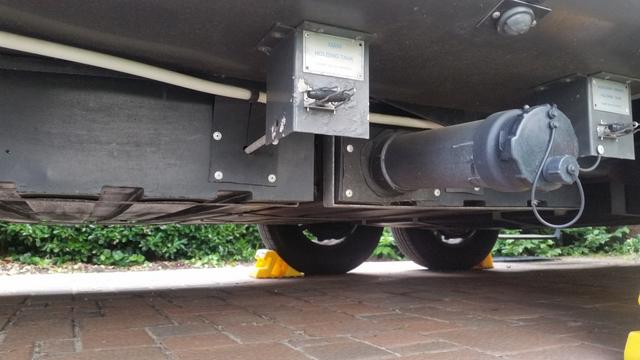 I am leery of cutting the plastic pans for a couple of reasons. I'm concerned that the cut will weaken the structure of the pans and since the bottom is "corrugated" (for lack of a better term) patching the hole neatly will be difficult.
Not sure if dropping the pans and hoping that the tanks stay in place is a better option.
If I were to drop the pans is it possible to replace the plastic pans with the single galvanized steel pan? This would allow me to cut an access door before installing to avoid this issue in the future.
Any advise on accessing the valves?