Greetings Caroline!
While there are many good demand system pumps on the market today, I still like the pumps similar to what Airstream used as OEM when our Vintage coaches were new. For many years, Airstream utilized the PAR (now owned by JABSCO) pumps. These PAR pumps if carefully maintained can last for decades (my '78 Minuet still has its original PAR water pump that has been rebuilt multiple times). The PAR/JABSCO pumps are far from cheap, but it is a product, that much like Zip Dee, McKesh Mirrors, etc. has exceptionally good long-term srupport from its manufacturer for parts and rebuild kits. A rebuild kit typically cost about as much as a basic demand pump, but will restore the PAR pump for years of service. A prior owner had removed the original PAR pump from my Overlander, but when I was refreshing its systems, I went with a new
PAR/JABSCO pump
that was similar to the OEM pump. The PAR/JABSCO that I have is now over a decade old and is still functioning as new with no repairs required during that decade.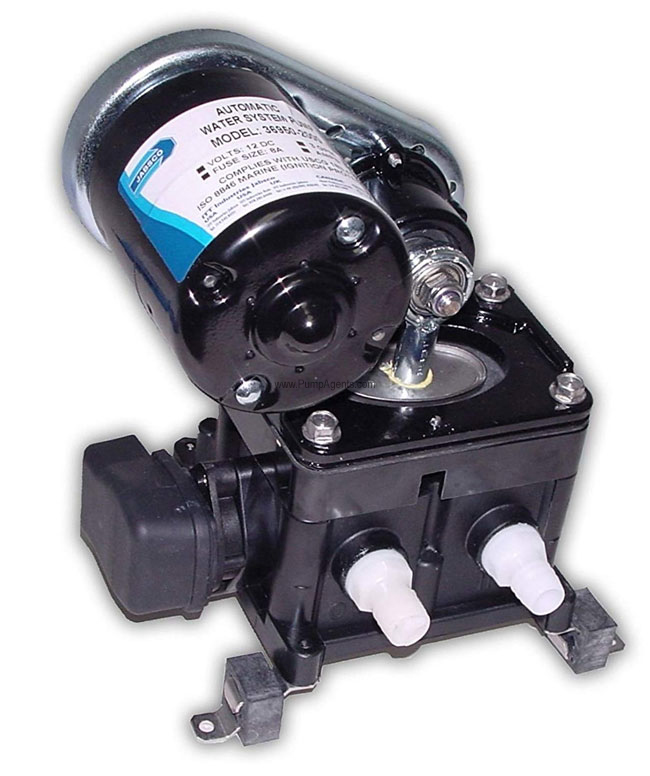 Good luck with your research and investigation!
Kevin