First off, welcome to AirForums!
> it doesn't really need supports except to attach your new interior skins to and create a cavity for the insulation. So you could just glue wood ribs directly to the interior of the steel caps.
1955
CA built trailers - not the interior segmented caps.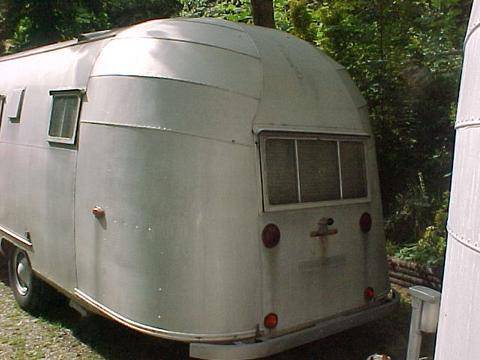 As far as other options to a segmented end with the metal strips, you could use small wood battens instead.
Wood Battens
More Rustic Option
Whale Tail Interior
You need
something
- as the concave curves of the interior will require that you have some seams.
Good luck in whatever you decide to do!
Shari