Been lurking on these threads for 6 months or so. Bought the trailer back in July. It had been sitting for a few years in Phoenix, AZ as the PO never got back to his rehab.
I've only been able to really to put about 50hrs over 6 days the last few months as I've been pretty busy and I travel for work. But I've stripped it down to the outer skin/sub floor and scrubbed the walls of the old pink insulation. Pulled most of the wires too. The trailer did not have any functioning appliances, fresh/grey/black water tanks, or kitchen/bathroom fixtures. It was a basically sound shell/frame and not much else of worth.
My tow vehicle is a 1997 Dodge 3500 I6, diesel.
Basically took it from this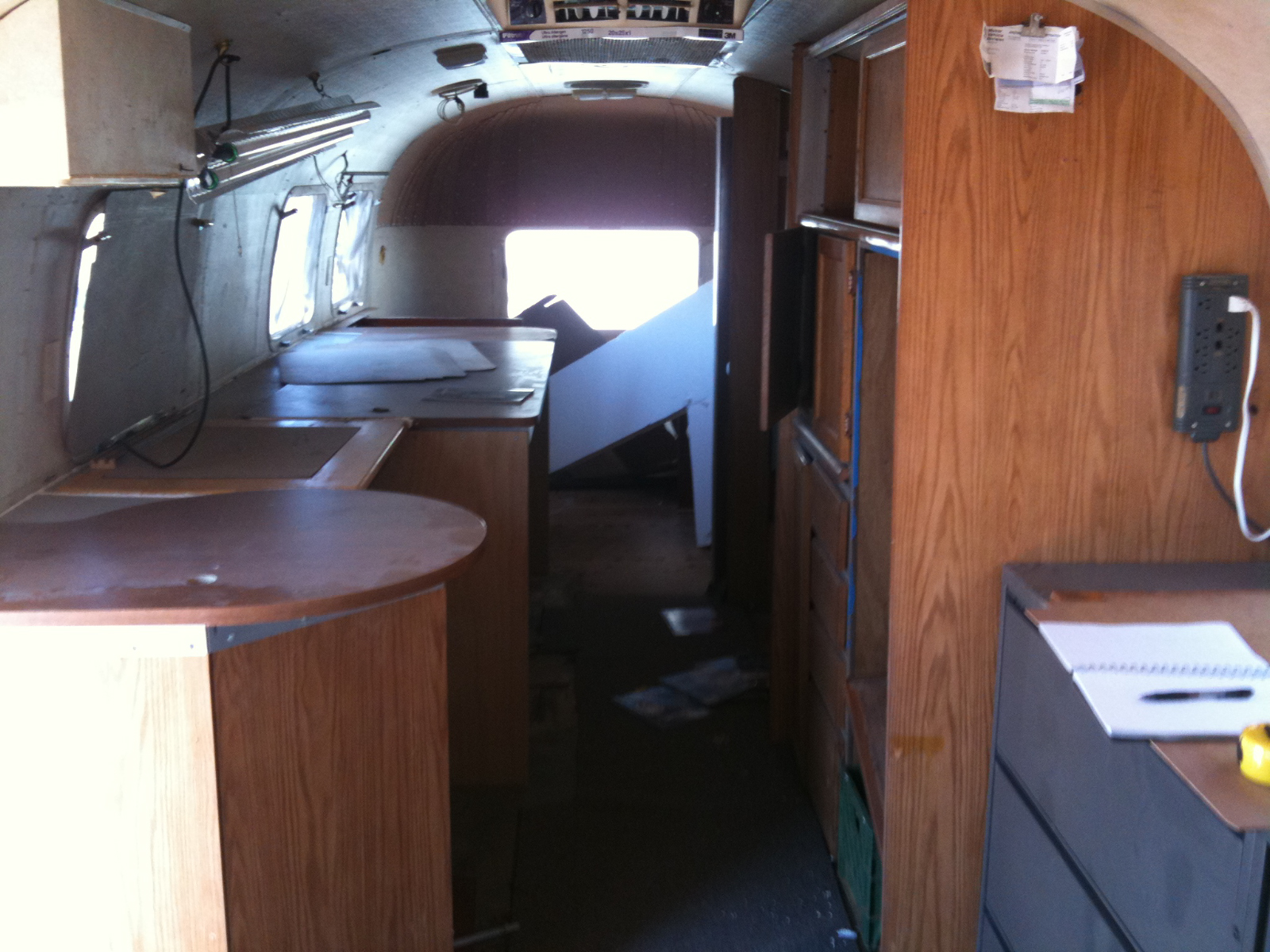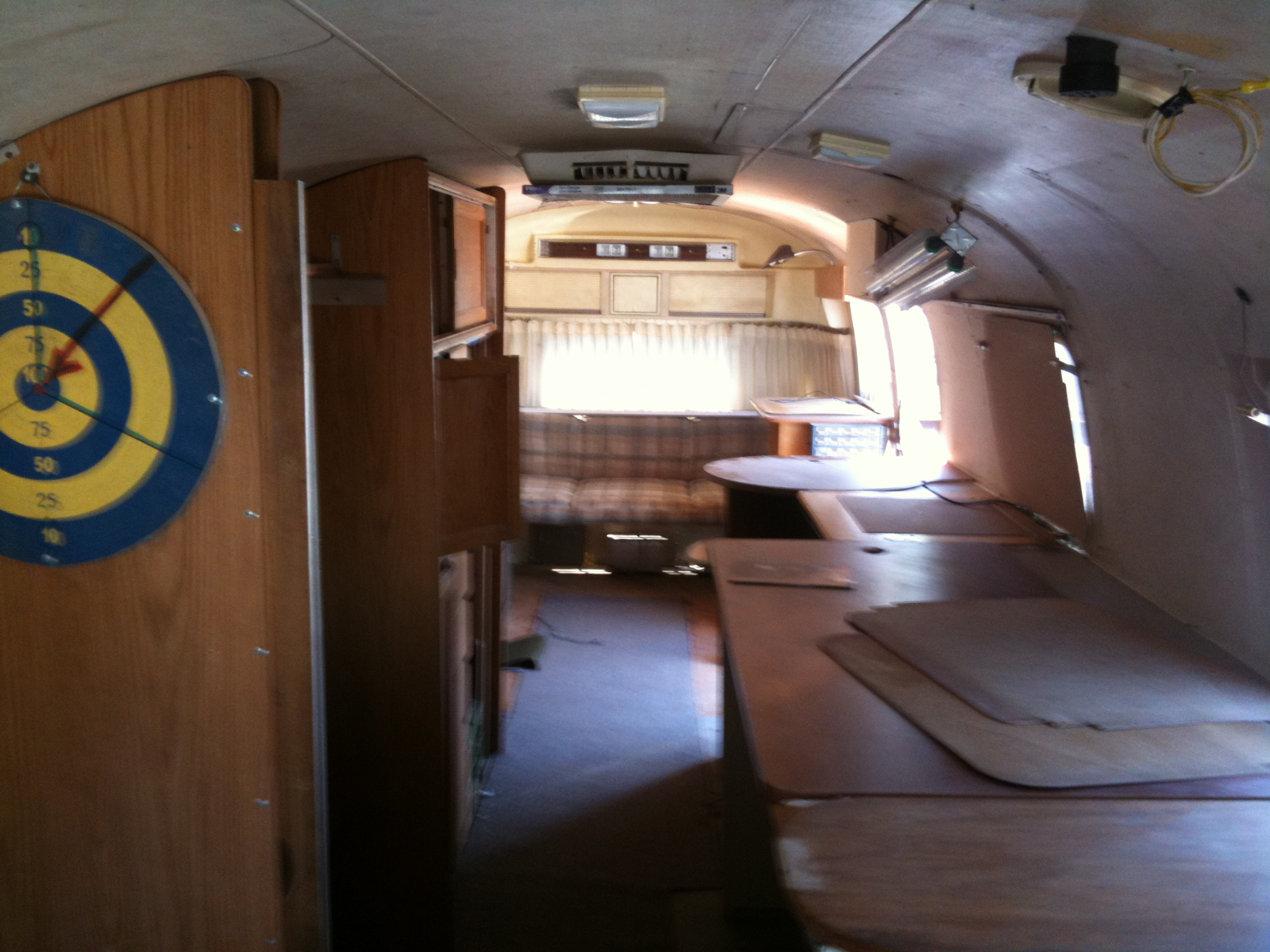 to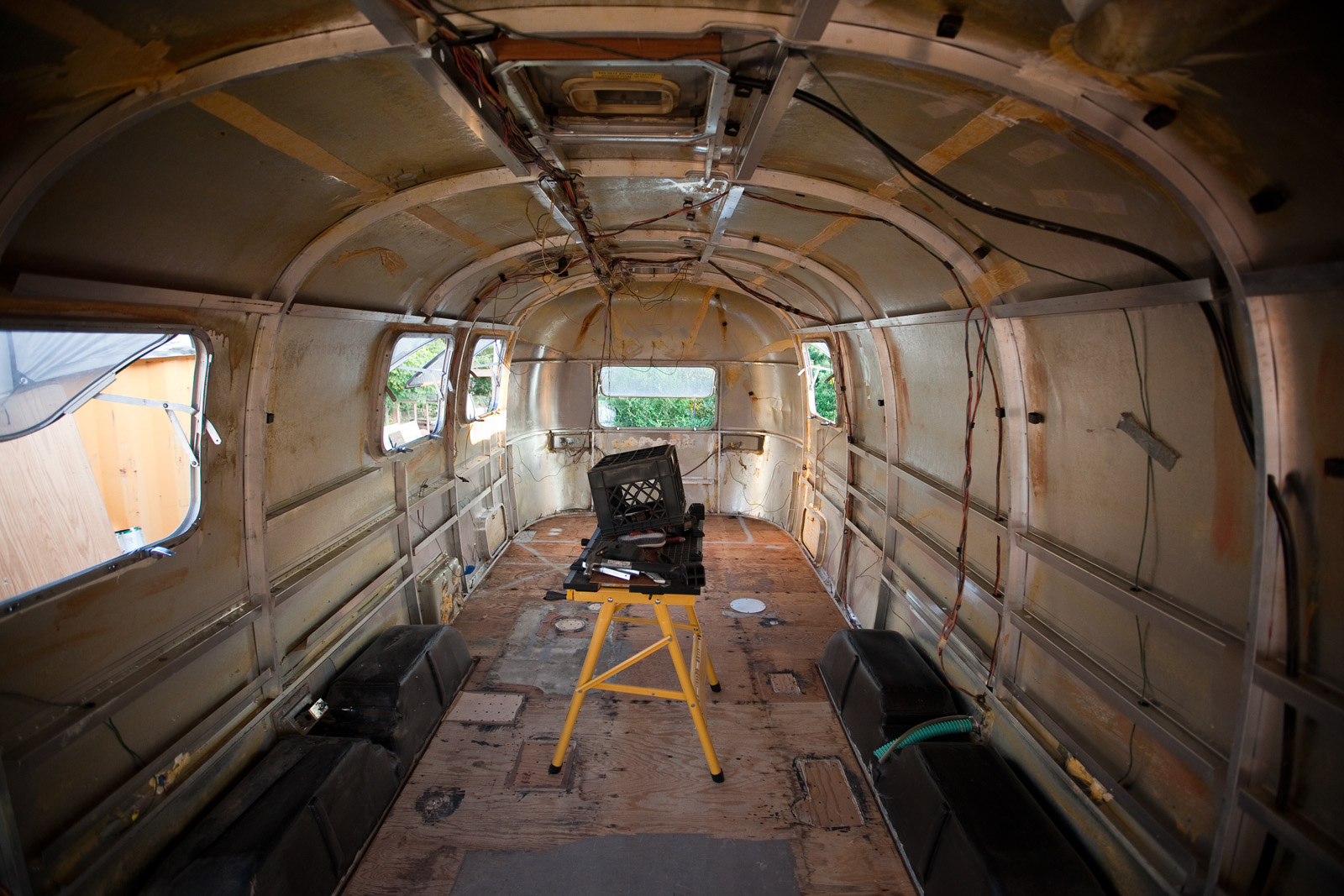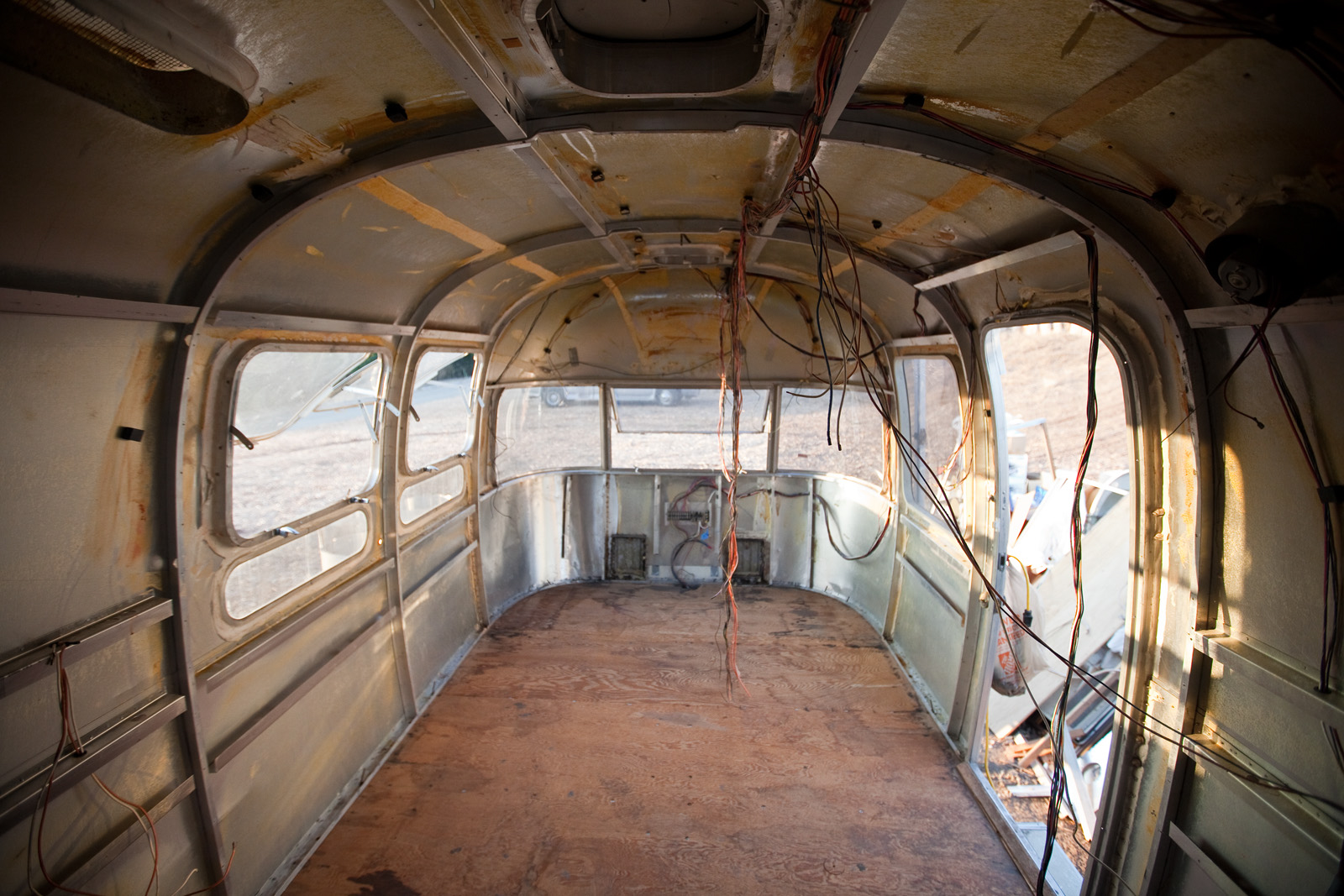 Full photo gallery to date:
Airstream Rehab
Plans include/Overview:
-4X150W Solar panels from AM Solar w/4XAGM 100 or 150 aH batteries. (I want the ability to be off grid/boondocking for at least 2 weeks.)
-Natureshead composting toilet
-Tankless waterheater
-Diamond plate aluminum shower (curb side bath)
-LED lights throughout
-Cork flooring
-Rear 6' of trailer -queen size bed/sleeping area, storage underneath
-Front 6' - wrap around banquet, cozy seating for 6, storage underneath
-3x fantastic fans, no rain sensor, keeping it simple/manual
-Double layer of Prodex insulation throughout
-3 way, 4.5cubic ft Norcold refrig
-Curb side kitchen, with stainless double sink and 2 burner counter top, No microwave or oven
-Haven't decided on the furnace or AC unit yet. Seriously considering a swamp cooler as A/C won't do me any good unless I'm plugged in and I don't want to be.
There is a small section of floor in the rear curb side that is rotten, looks like the trailer was hit and a new outer skin panel was put in over the old. But the floor got wet and damaged in the process.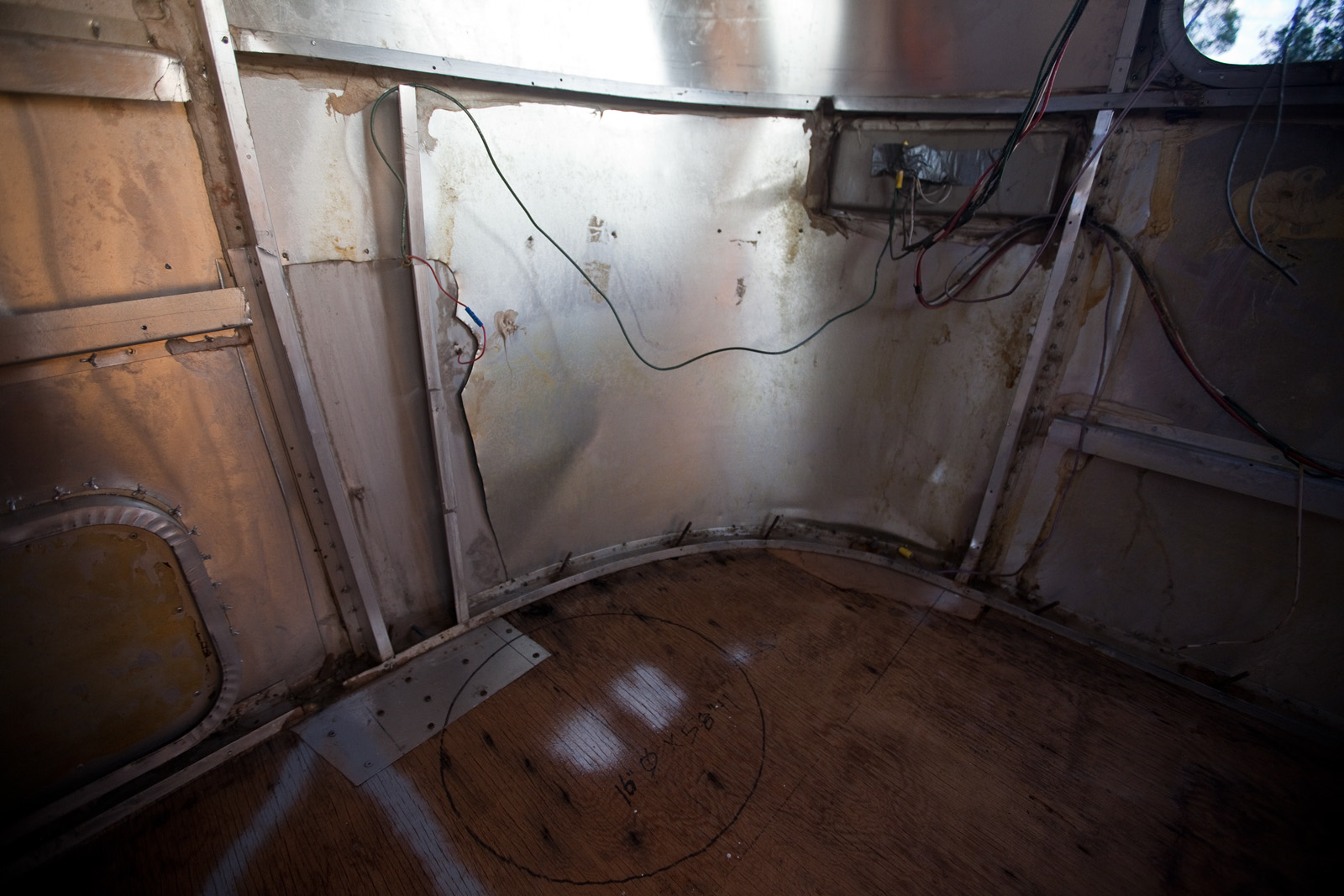 I'm going to cut that out this weekend and see what lurks below. heh
That's it for now. Thanks to all that I've learned from over the last few months. And an official "Hello"!
Darin