Which regulator do you have? We havs a Carnamah GPR-25. I (hopefully) am including a picture.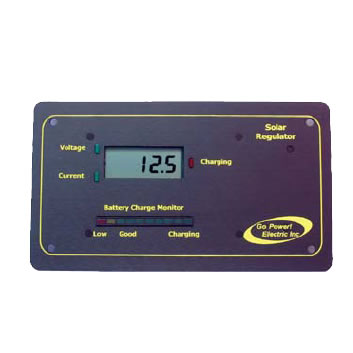 This is from our owner's manual:
Monitoring
Charging LED (red): When the battery is charging, the charging light will be lit. When the state of charge for the battery is close to full, the light will be off for short periods of time and on for short periods of time - the pulse-charging feature of the GPR-25. In situations where outside ambient light is shining on the solar module, it may be possible for the charging light to be on after the sun has set.
Hope this is helpful. Let us know what you find out.