Quote:
Originally Posted by
InterBlog
On the issue of stability, that little tank I showed in the image above that I wished I had bought?
I caved, and I bought it. It's just SO NICE to have a tiny propane tank that will sit on the floor of my vehicle and not roll around.
My next task is to devise a secure way of storing it on the roof of our Airstream Interstate van. It's out of the way of potential impacts (such as rear-end crashes) if I put it up there.
Magma grill (disassembles and packs down small) with
Ukrainian cast iron skillet
which has a removable handle that allows the lid to close all the way. Bacon!!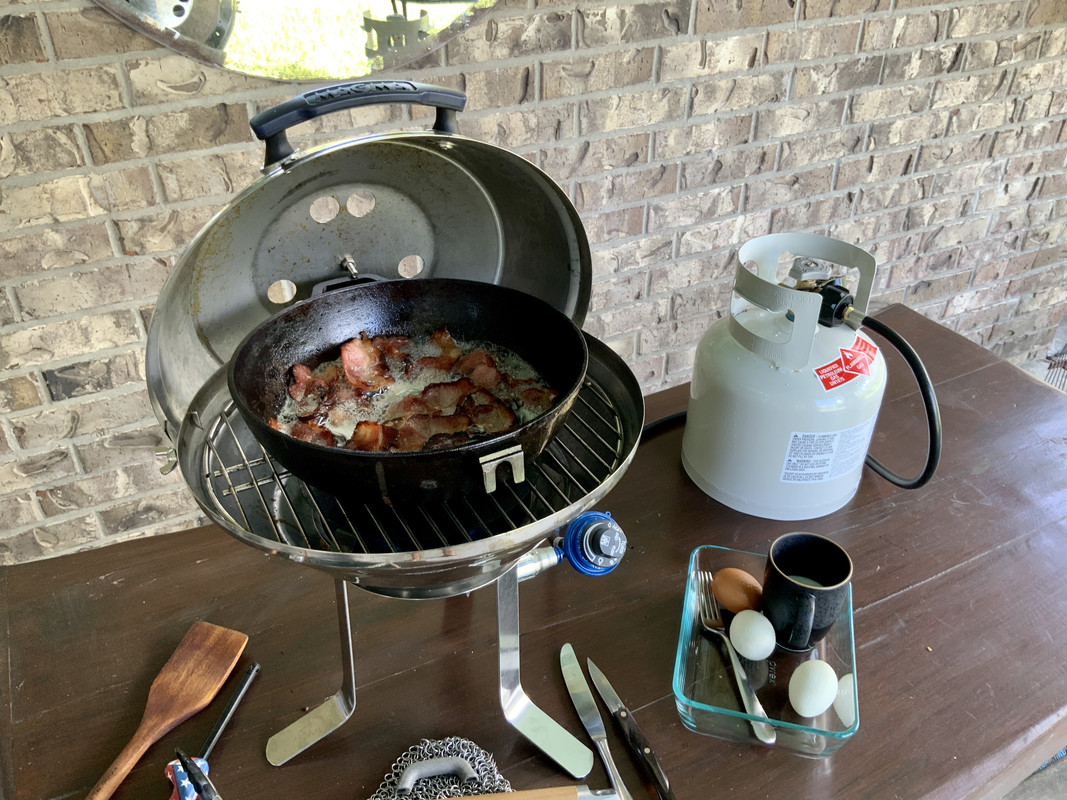 That food looks good.
__________________
Randy and Beth 15 F250, 16 30' International, ProPride, Dexter 3" lift, Michelin 16, Dill TPMS, Centramatics, Battleborn x4, Victron BMV and 1.2KW inverter, Orion DC/DC, BlueSolar MPPT, 300W solar, Alpine iLX, Polk MM1, Samsung smart 42"