Welcome to Air Forums!
First of all, LOVE the username.
Second, we have pulled cabling for various purposes, keyword
various
, so my first recommendation is to identify *what else* you might want to future-proof so that you don't have to do this job twice. We didn't do that, and I wish we had. Pull every possible cable all at the same time and then leave them unconnected until you need them.
Third, we have a different Interstate model than you, but FWIW, I found the best fishing tool in this context was a shock-corded tent pole. It is necessary to fish wires across such long runs that the fishing tool must be capable of folding or spooling. Here's a view of that process, but again, our Interstate is an earlier model so it won't look like yours: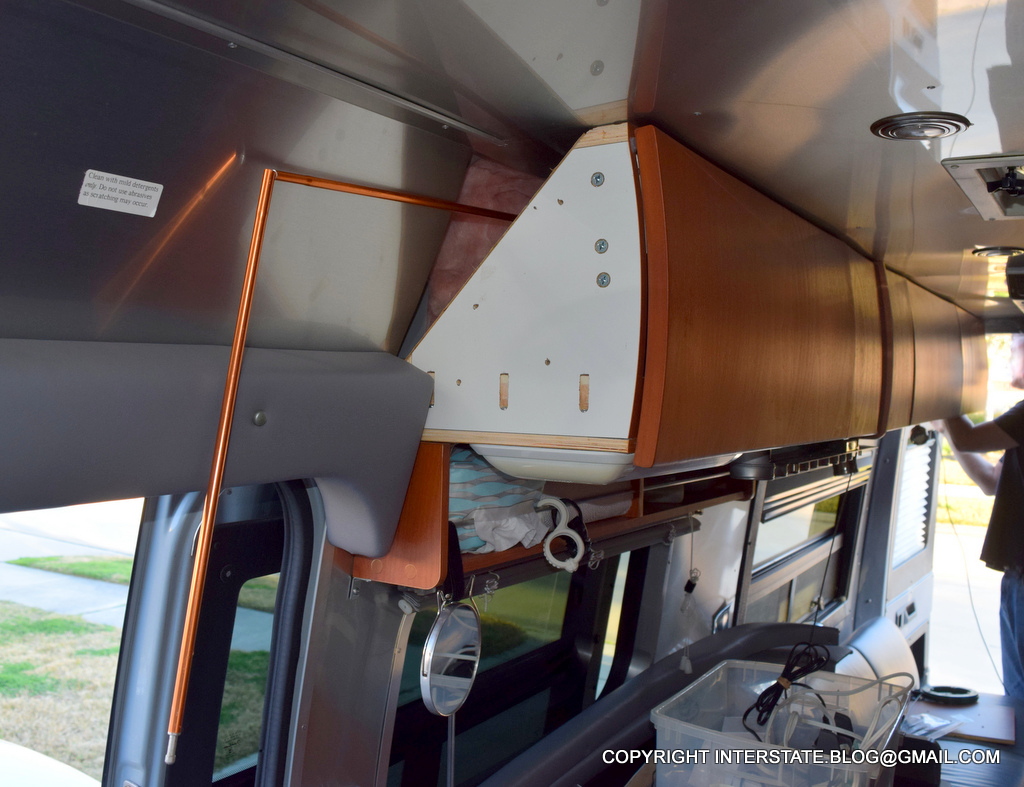 On the subject of other concurrent wiring --
Here's a phone screenshot from our rudimentary cellular security camera (red arrow pointing to the dog we wanted to keep a live eye on - whole thread
here
). Our present system is not adequately sophisticated - it is just a Canary jury-rigged to broadcast from inside the van. Obviously it required its own cabling (and hotspot). We hope to upgrade this in the future with a better system.
Here's a peek at a better system installed in an EarthRoamer. This one includes multiple cameras plus a DVR. One day, I would like to have a comparable system. But that will involve fishing wires all over again.