In our efforts to develop the new LED upgrade LED-kit2 for the 4.25 Monarch (Lens now made my Grote) we ran across a interesting find that we felt would be a benefit to the Airstream community. It is a U-shaped speed nut that repairs the plastic holder for the lights. For a better understanding of what I'm talking about please see pictures below.
The 4.25 Monarch light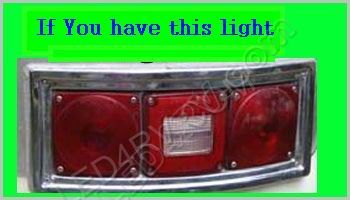 The problem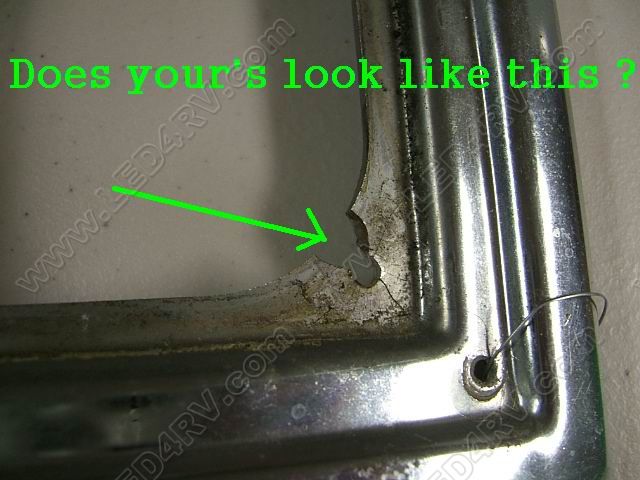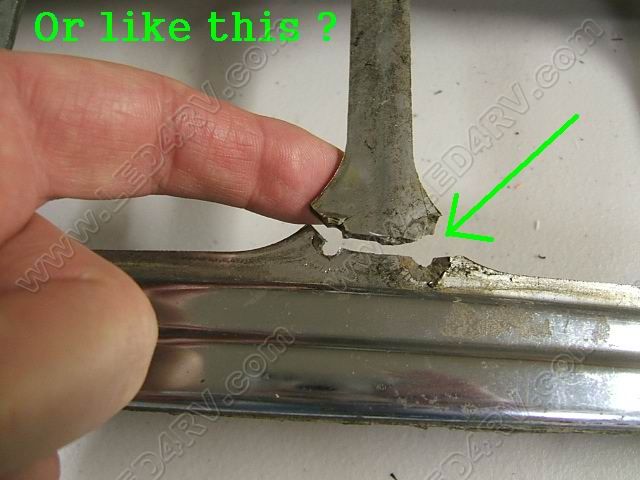 The fix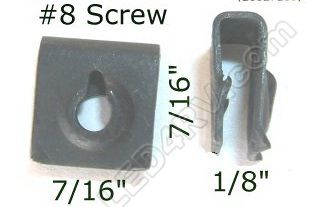 How it looks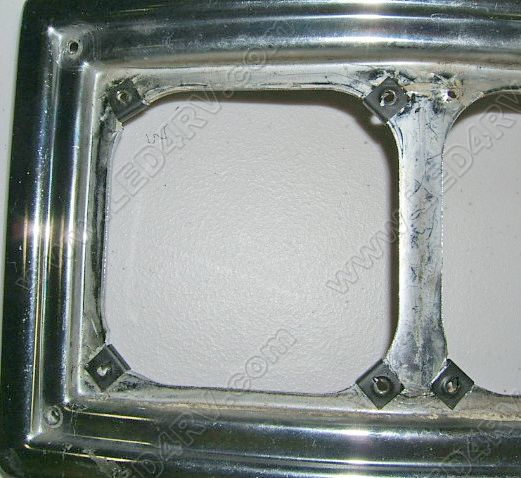 You could use this if your holes are enlarged from taking the screws in and out. Also, if yours were broken like in the above pictures your would want to seal it.
This will keep you from using the rubber seal and would need to be sealed with some type of sealer but be a easier repair than replacing the bracket. Black silicon would work. Don't let it touch your metal.
SpN1