I have figured out a few simple rules to determine what light goes where. First of all you will always need gaskets under your teardrop marker lights if the light is mounted directly on the skin.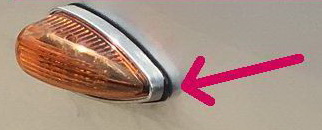 The only time you do NOT need a gasket is when there is a metal casting like the picture below. There are both curved and straight castings.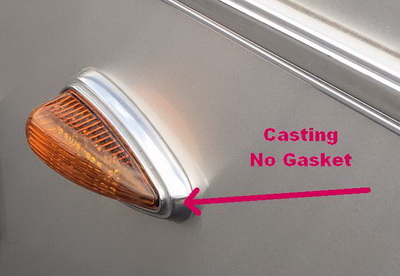 Now the only other thing to determine is, do you need a curved base or a straight base.
Most all the lights mounted on the lower part the the unit will be straight base. In the picture below, even though the lower light is on a curved panel that part of the panel is straight enough to need a straight base light. The lights at the top need a curved base light.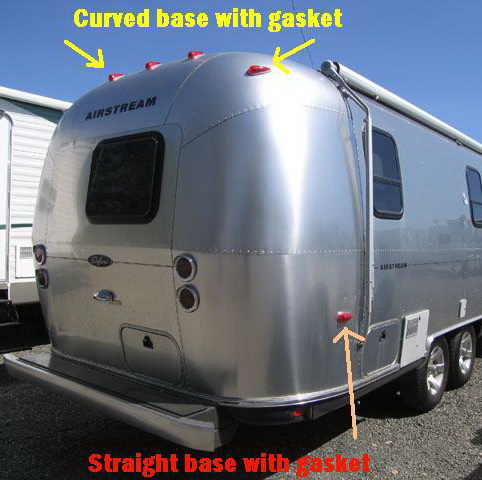 I did this post because so many folks get their lights only to find they have the wrong lights or they need gaskets.
One other note, before Airstream started using LEDs they had Amber lights on the top panels in front. Once they started using LEDs they did NOT have Amber with a cured base. Airstream does not sell the Amber curved base light. There are Amber LED curved base light available to replace the old incandescent lights.