The inside of the LED Teardrop lights have changed on the 2021 Models and newer. The inside of the light on the 2020 units have a built-up triangle shape with 10 LED/diodes. On the 2021 units they have a flat board with 14 LED/diodes. I have put power to both of these and the amount of light is the same but here is the kicker. At the time of this post, Airstream is using the same part number for both of the 10 and 14 diode lights. I looked it up in their parts manuals.
I have had two customer get these lights from me and complained that these were knock-offs, when they are the very same lights Airstream uses.
Here are what they look like.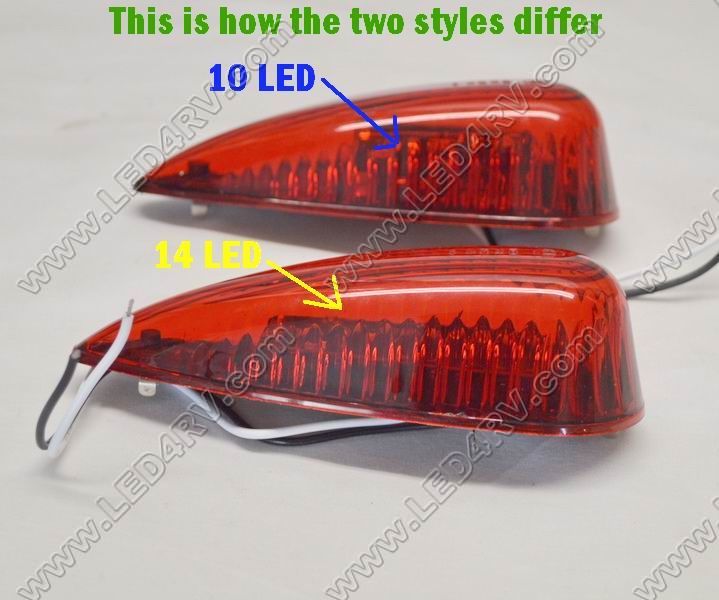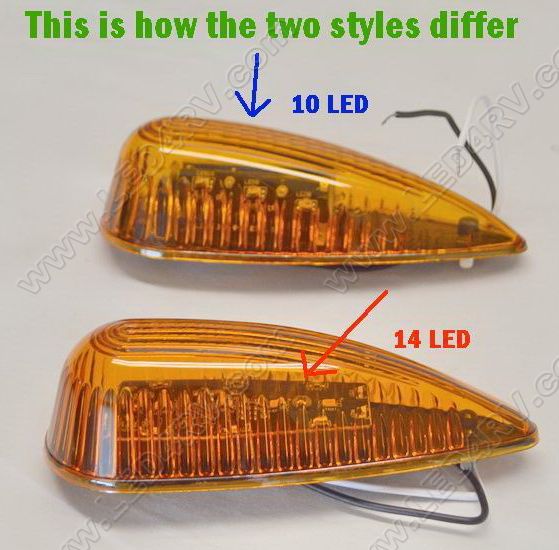 A good many of Airstream owners may not care about the difference between these two lights but some folks who want their unit as original as possible will care.
If someone were updating an older unit to LED it only makes since to get the 14 LED. What unit needs what LED light with what base, with a gasket or not, can be a little confusing. If you have any questions please let me know.