Hey guys, we have a kit for repairing the Reading Lights, Recessed Down Lights and the Puck Lights. As some of you know when the LEDs went/burnt out you had to replace the whole light. This allows you to repair it at a fraction of the cost.
Below is a picture of lights I'm talking about.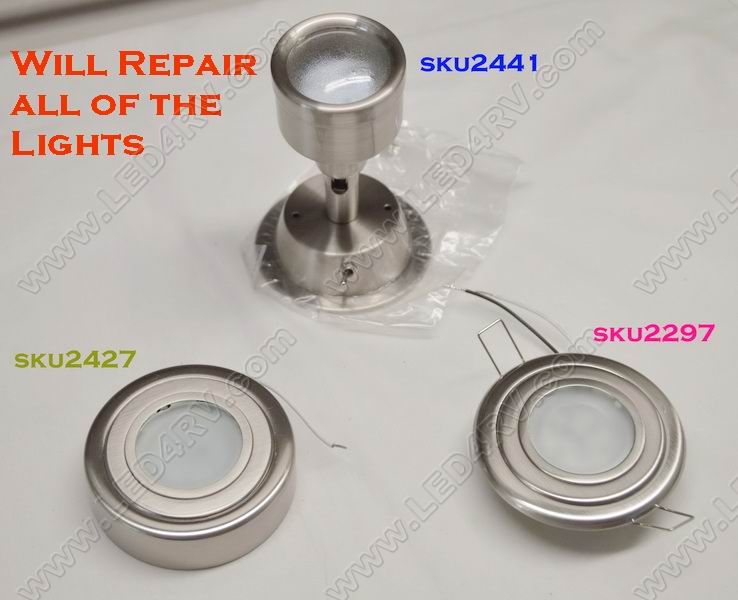 The kit is sku2631
For the Canadian folks who will need to shop on TRVParts the sku is the same.