The Burrito is the name given to our recently purchased (Oct 09') Airstream. It is a 1977 31' Sovereign International. We are huge fans of Chipotle and as such we immediately noticed the resemblance of the trailer to the icon of the Chipotle chain and so she became to be know as The Burrito. The blog will document the restoration of our beloved trailer.
Finding...The Burrito
---
I looked at only four Airstreams before finding "
The Burrito
". As it turned out it was the least expensive and the closest to home. I making the deal with the previous owner In was able to persuade him into towing her home for me. I was very apprehensive about towing a trailer for which I have no idea of the condition of the running gear. The brakes were not working reliably so I was glad he was towing.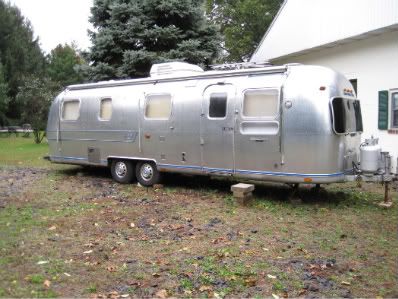 The interior was in pretty good shape...all original for the most part. I was not much concerned with the condition of the interior since I had planned on gutting the inside. I'm not a fan of the vinyl walnut interior. The plan is to rebuild the interior out of real wood and/or hardwood veneered plywood.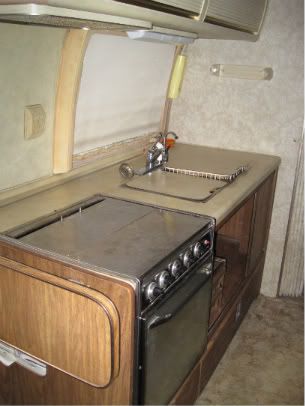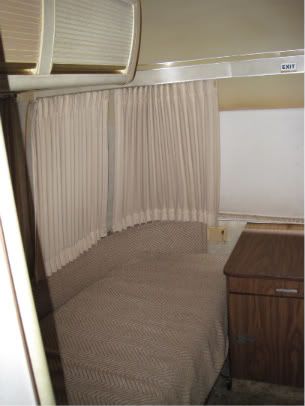 Although I had hoped for a double bed rear I settled for the twins. I think I will be able to reconfigure the rear to accommodate a full size bed. I'm very excited to get started!
Comments