The Burrito is the name given to our recently purchased (Oct 09') Airstream. It is a 1977 31' Sovereign International. We are huge fans of Chipotle and as such we immediately noticed the resemblance of the trailer to the icon of the Chipotle chain and so she became to be know as The Burrito. The blog will document the restoration of our beloved trailer.
Deconstruction - Weekend One (10-19-2009)
---
OK I have to admit there was a few moments of sheer panic right after Burrito was first delivered to my driveway. I stood there contemplating "what was I thinking when I bought this thing?" Adding to that, soon after the PO un-hitched his truck from Burrito I tried to hook mine up to raise the tongue a bit and nothing! No electric anywhere coming through the seven pin cord. No lights, no electric tongue jack...nothing! After several days of research I found the problem was in fact my truck. Seems Chevrolet ships their trucks with the power to the seven pin disconnected. Thatís ridiculous! Luckily I was able to find a source online that provided instructions how to connect the wiring under the hood to make the seven pin outlet hot. So with that solved I was able to connect the trailer to my truck and finally get her positioned in the driveway just right. Over my panic I dove head first into the deconstruction.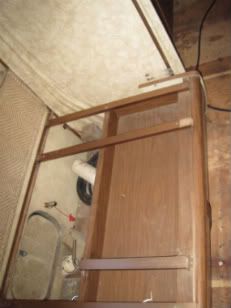 I'm not sure why, but I decided to begin the deconstruction from the rear of the trailer and work my way forward. It probably would have been better to start from the front, but thatís just the way I work sometimes. As I removed the furniture I was glad to find that my initial assessment appeared to be accurate...so far. That is, that there was only minor subfloor damage/deterioration in the far rear of the trailer. Hopefully I will not find more as I move toward the front. I was pretty surprised at the flimsy construction of the furniture/built-ins. I guess was made to be light. Hopefully I find a way to reconstruct her out of REAL wood and still keep it light.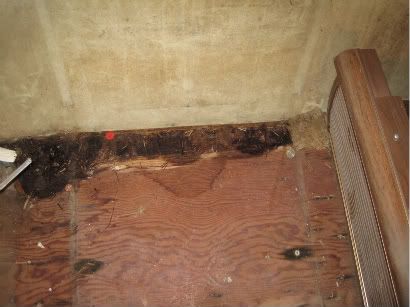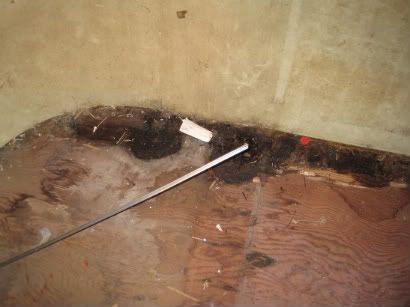 The walls and anything fabric are absolutely degusting. I think the PO smoked or may itís just thirty years of grime. Cant wait to wash the walls. Hopefully next weekend!
Comments
Posted 01-17-2010 at 09:07 PM by

Bowmans