The Burrito is the name given to our recently purchased (Oct 09') Airstream. It is a 1977 31' Sovereign International. We are huge fans of Chipotle and as such we immediately noticed the resemblance of the trailer to the icon of the Chipotle chain and so she became to be know as The Burrito. The blog will document the restoration of our beloved trailer.
Deconstruction Week Two
---
Way behind in posting to my blog, so I am attempting to catch up. Another weekend of deconstruction. I am still very pleased with the looks of the subfloor. The bolts that are used to fasten to the subfloor are placed in a very random pattern but the plywood seems solid. The seams aren't always even but I think they are workable…especially if I use a floating floor.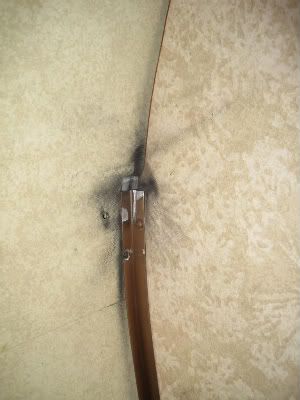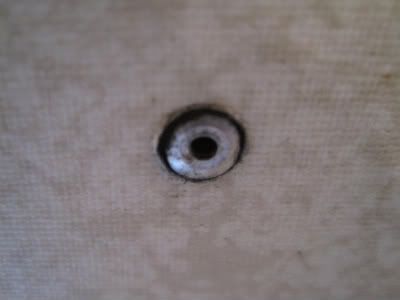 I found evidence of some rubbing between the shell and the closet partitions. I suspect that maybe the running gear must have been out of balance at some time.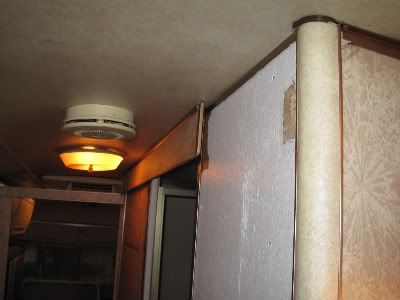 Odd that somehow I never noticed before that one of the walls for the bathroom had been replaced by a simple piece of painted plywood. I guess since I knew I would gut the inside I never paid it much attention. It was a warm weekend here I am glad the AC unit works…made it much more comfortable working.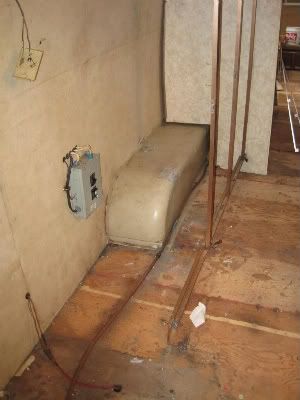 I'm not sure what these red wires are that oddly come out of the wall next to the breaker panel and proceed down though a hole in the floor…very weird. I wonder if they are for the sensors on the black and gray tanks???? The most hilarious thing was removing the carpet. It weighed a TON! When I turned it over in the driveway after removing it there was a huge pile of sand…enough to pick up with a shovel. This must have been a real party wagon. All over the trailer I find those old plastic multicolored swords that you use in cocktails.
Comments
Posted 06-01-2010 at 11:31 AM by

Goldtm