so much work getting done
---
Since my last update I have painted the frame in the back with por 15 after using marine clean and metal ready on it. We decided to go with regular plywood because the treated wood we bought was a little tiny bit too thick and I read on the forums that the chemicals will eat away at the aluminum. We painted the wood with por 15, and it is cut, we just need to make sure the back end is not leaking at all before we put that in.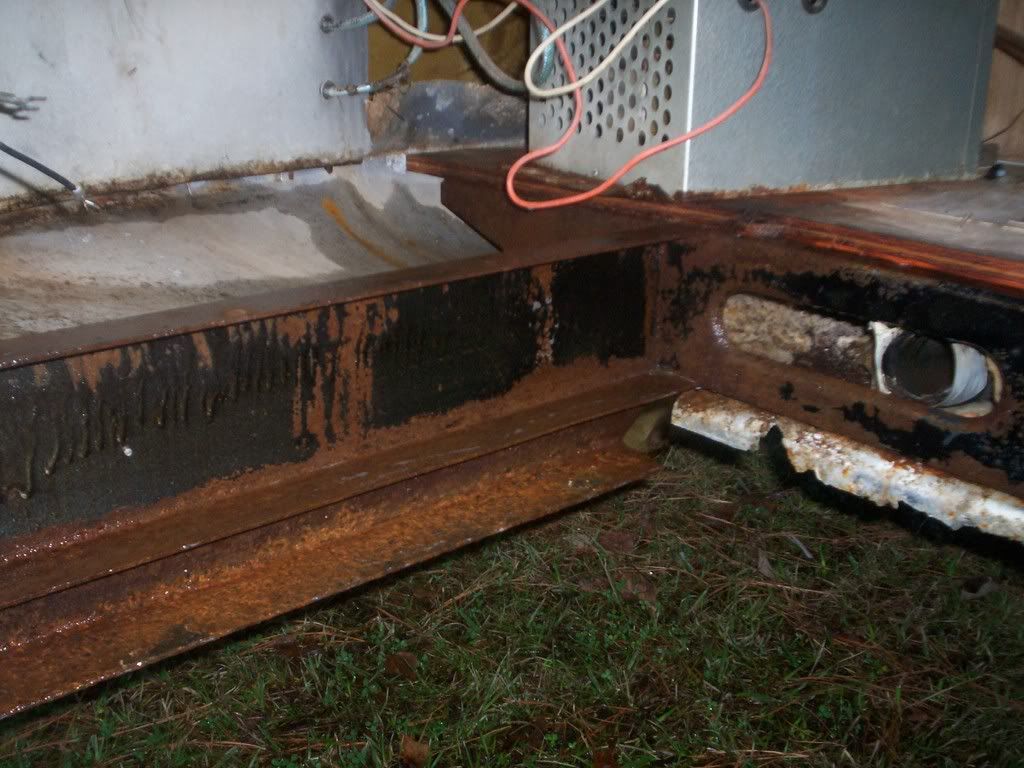 we taped off and got the front sign and side vin plate painted. It was easier than I thought. We used Rustoleum sail blue spray paint, painters tape, and an exacto knife.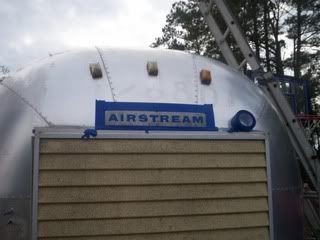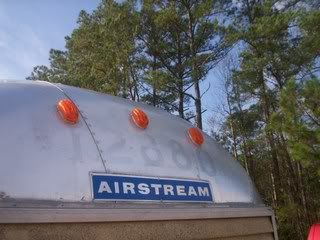 We found out the clearance lights on the front and back were not original, although the originals were installed vertical not horizontal as I have seen on most other 65s in photos. There were no holes going side to side so they must have been up and down. We ordered all the clearance lights including a new licese plate light from vintage trailer supply. The lights have drainage holes all around the base so we used plumbers putty on the back and vulkemed in the holes too.
we got a new back window as the old one was cracked and taped up. We got a reguluar plate glass from a local glass shop $40. We also put in the new window glazing on all the windows. A job that took forever along with the bulb seal.
We got a new astrodome from VTS also as the old one was a wooden box put up there.
The new one is beautiful fiberglass.
We also had to get a ventline replacement cover from out of doors mart, to fit over the bathroom vent, There was no cover when we got the airstream and we have covered it with a plastic box until now, so we got the new galvanized cover and cut off the hardware parts, and made it work for our heir vent.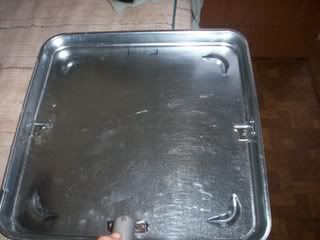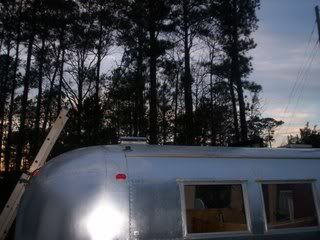 The tail light housings were cracked and leaking, so we used exoxy, sanded them and used a rustoleum hammered silver plastic spray paint. They look great!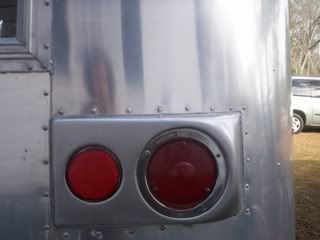 We also replaced the door and screen door gaskets with new that we got from Inland rv
hope you enjoyed all the pics!
Comments
Posted 12-23-2008 at 07:22 PM by

danalee