getting ready for spring more restoration
---
We got the new black tank from inland installed here is a photo of my husband fiberglassing around the fillings.
We ended up needing a new thetford valve and new part that the hose attaches to. We got them from vts. We also had to get a new closet flange (toilet floor flange) because the old had the threads rusted off. here is the floor and cut out before we installed black tank.
my husband did all the drain line plumbing in the bathroom and we bought a new suburban hot water heater from PPL
We need to make a new cover for the water heater door ( we do have the old vent cover but there was no door when we bought the trailer. you can see the new water heater here
the previous owner took out the window above the sink cutting only three sides of the awning window frame. They put in a window ac and plywood around it. It was leaking under the plywood so we needed to get that out. We have had no luck getting a salvage window frame so far so what we did was get a piece of plexi glass and use the butylene tape to hold that in, and put the window glazing in the track that would have held the bulb seal. It is working well so far with no leaks and looks much nicer. Someday we will get a new window frame. here it is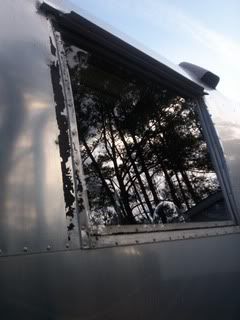 After removing the refrigerator we tried to get it to work burping it but we had no luck. We built a frame to hold the counter top up and put the cabinet back together.
the fridge vent had to be repaired and was done with metal screen and bondo (was a bit messy) and then was sanded and spray painted. it won't be seen so is no big deal.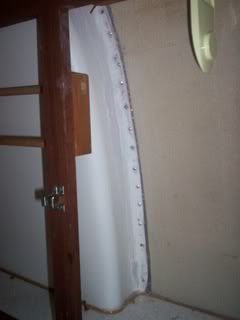 here is a view of the new window above the sink and the new faucet we put in. the sink was removed and put back in because my husband had to put in all new copper pipes.
right now we have removed the fresh water tank and are cleaning that out and finishing up the replacement of the copper pipes. our next big thing is the water heater door and new axles wheels and tires.
we just bought a 1989 diesel suburban to tow with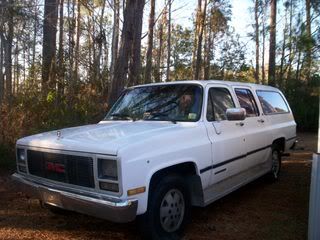 Comments