Made a little more progress this weekend!!
Finished repairing the frame and got the axle and attaching hardware out of the way. I'll weld in a new hanger kit when I finalize what I'm going to do with the axle. But, got all the plywood located and cut and notched!! So now I just need to finish drilling the bolt holes, then put a couple coats of 2 part epoxy on it. I think I'll use the West Marine epoxy....$100 per gallon isn't cheap, but sounds like great stuff! Here's some pics:
Traced an accurate 22" arc on the corners, then laid what I had left of the old rear floor on top as a check. It looks real close, but the original looks to me like someone "free-handed" the cut.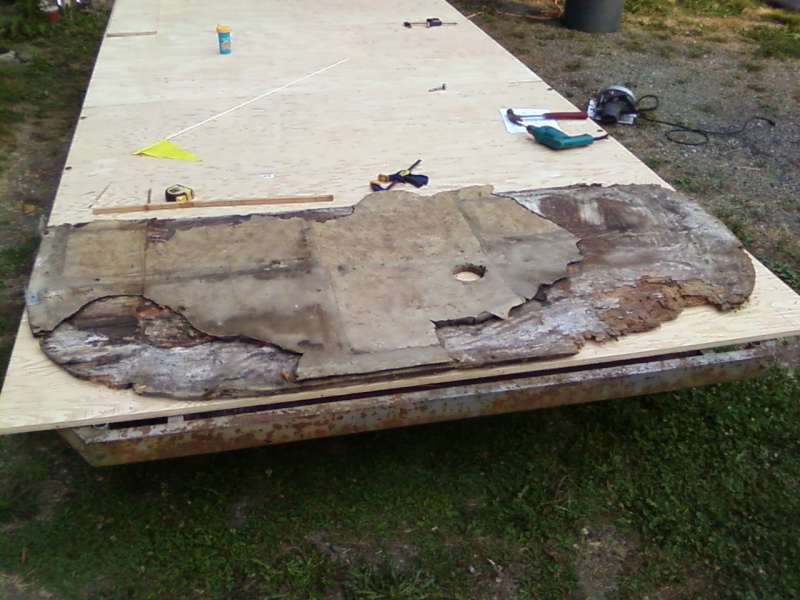 Here's a close up comparison of old and new 22" arc: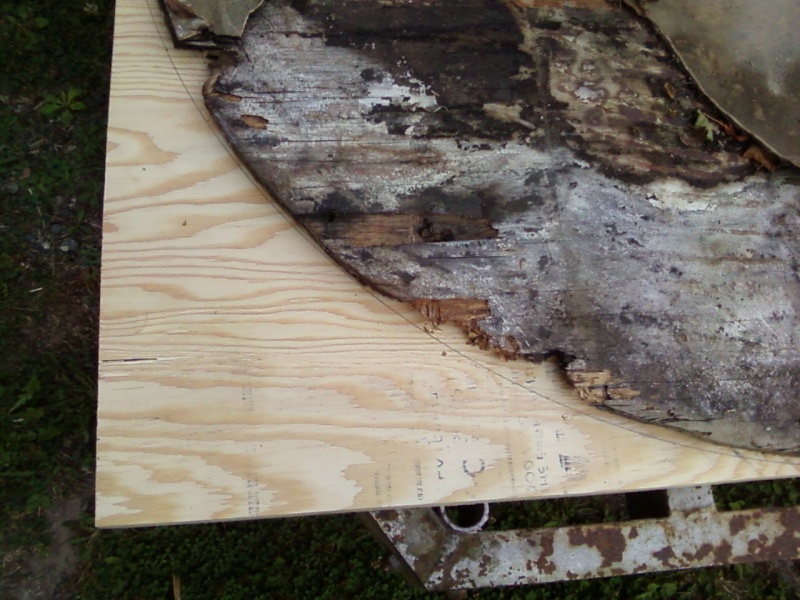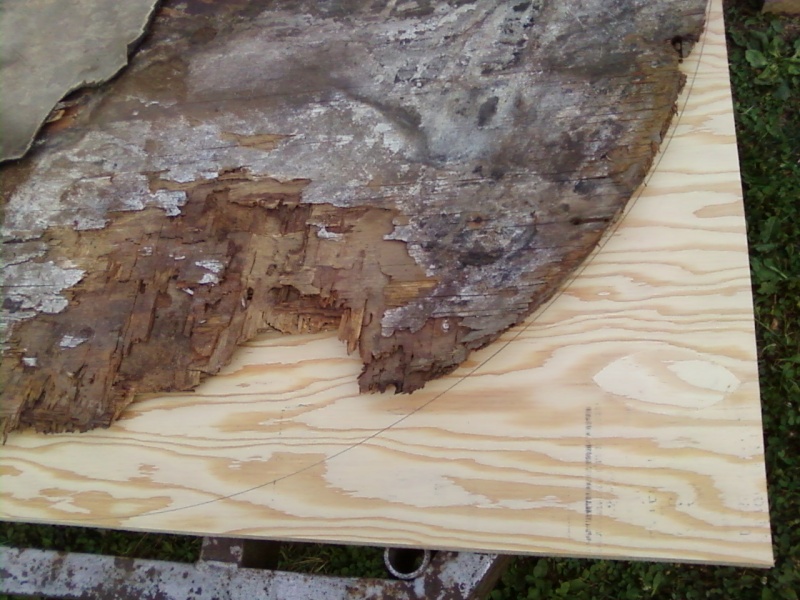 Here's a mock-up of the entry step. Wanted to make sure all the trim pieces fit correctly: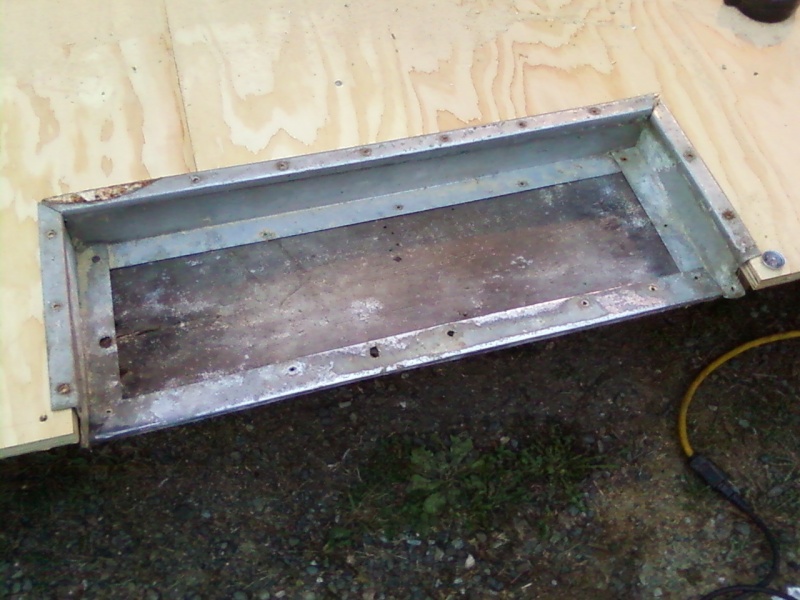 And here's everything temporarily in place - just have the fenderwells clamped there: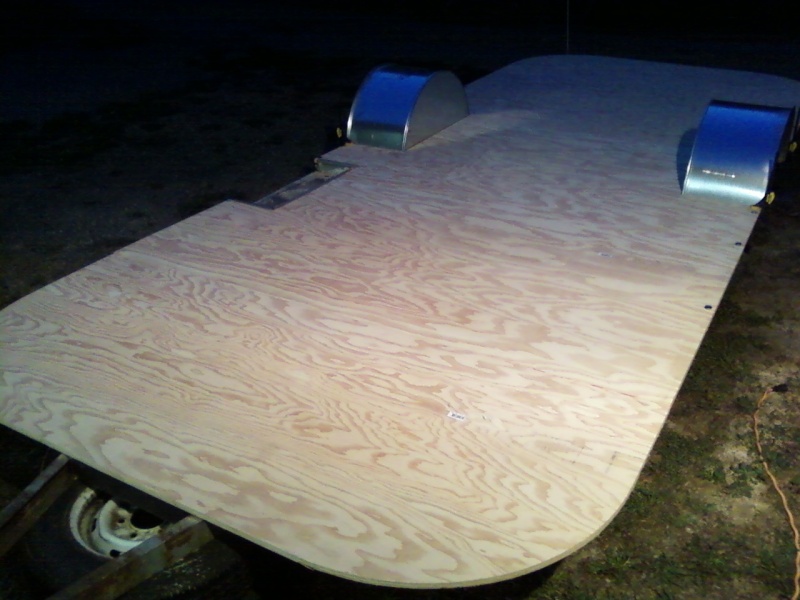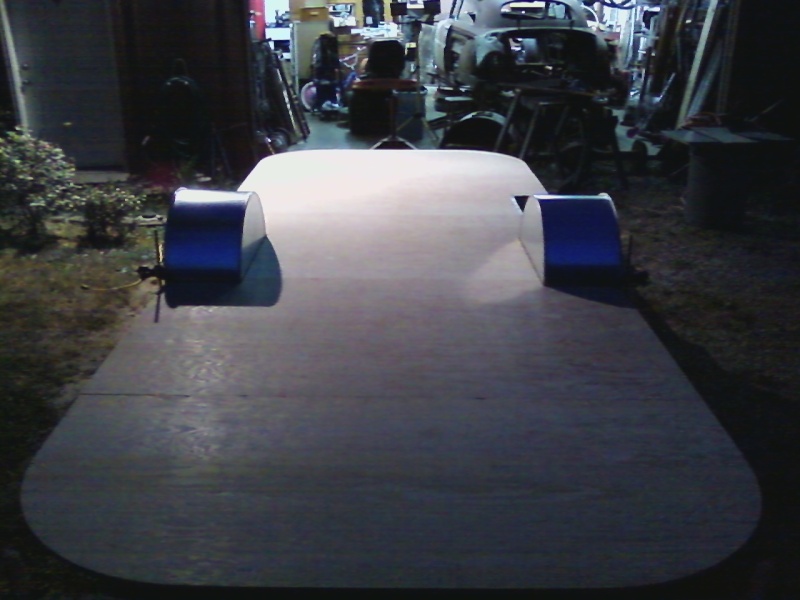 Sorry about the image quality, I took these with my phone instead of our good camera.
Lee