The subject is our 1999 Bambi 19'. It currently sits in all original condition, and is certainly showing it's miles on the interior.
First up is the carpet. We're leaning toward some type of laminate click in flooring, or maybe stick down tile vinyl product. The question I have here, is the toilet area.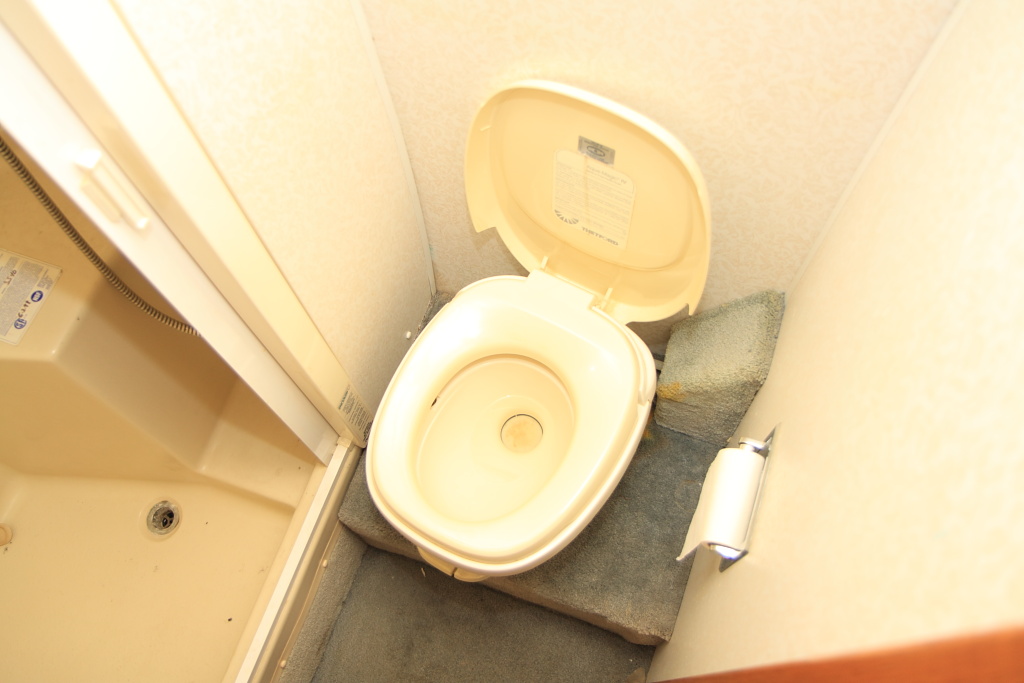 Our floor has a raised portion for the black tank, and a little jinky trapezoidal doghouse for what is, I guess, the wheel well.
I have not explored pulling up the carpet yet. I am hoping it's all some sort of plywood under. Can anyone answer this?
Does anyone have any experience refinishing this area?
Second most offensive area needing work is our cabinets. We seem to have a vinyl contact paper applied to plywood cabinet doors and panels. About half of the vinyl is coming down.
What is the best approach with this stuff? I can see some of the plywood surface behind the vinyl and it doesn't look too unappealing. Although I have not removed an entire cabinet face. Would it be possible to remove the vinyl, strip the adhesive down, sand and stain/finish the plywood?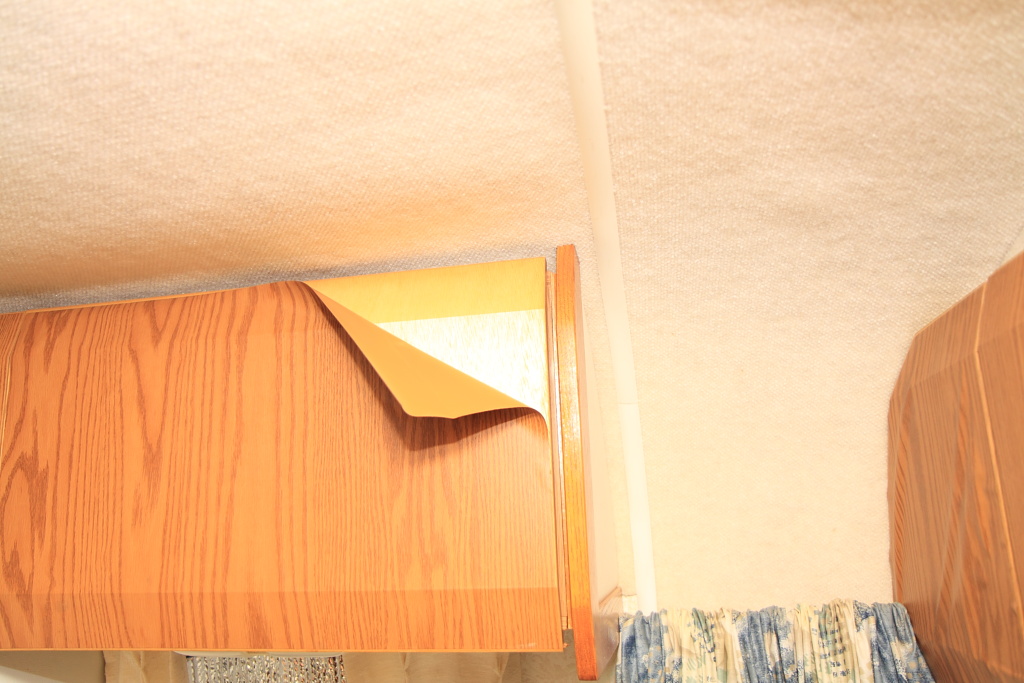 Third up is our headliner. (see photo above) Is this what is referred to as mouse fur? We have the misfortune of both the droopy headliner and some spots of fretting aluminum dust staining through. What type of surface is this attached to? If we remove all of the headliner and begin the battle of adhesive removal, what are we removing it from?

Thanks for the advice folks!

__________________