It was modified before we got it. The PO made a new bed area covering the entire rear of the camper. It was framed underneath with aluminum angle and the platform was 1/2 plywood. Then he put the California King mattress on top with little foam inserts in the curved areas. It was a tight fit from back corners of the camper all the way to the wall for the bath and he remade the bedside table smaller next to the closet.
Here are a couple of pictures: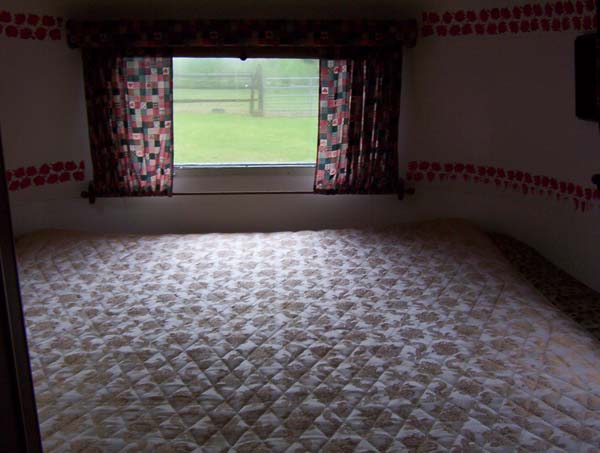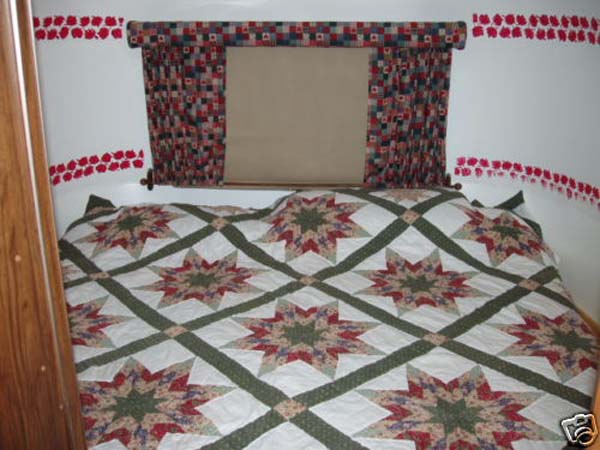 Getting the mattress out required 2 rachet straps and alot of heaving. We have decided to redo the platform so it hinges in 2 places and put 2 twin matresses together (easier to move in and out, flip over and lift to access underneath). Our head will be under the back window. I am also going to build short shelves on both sides and headboard area for storage and places to set cups, books, etc.
We also need to remove the latex paint from the walls in the bedroom and see if we can save the Zolotone underneath (crosses fingers).