I was trying to figure out the same thing since my SilenX came with 3 clear wires leading to a two wire/4 pin connector.
This post on the net has a picture of how the clear wires are lined up and may be useful.... I have not tried to wire yet to confirm but thought I'd pass on this information.
See the post from Origam2547 with photo
biocube fans - Reef Sanctuary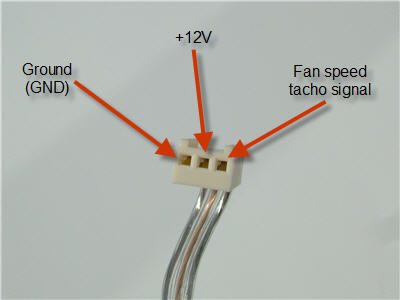 The link below has another reference on how to determine which wire is which requires connecting the SilenX to a 9V battery. I have not tried this approach either but just wanted to pass on what I've found when researching this on the web...
29-Gallon Biocube Journal (new photos coming soon) - Page 9
Sandy