Quote:
Originally Posted by
Antique Pedaler
Okay Dan, thanks. The next question is....did it come with an LED bulb?
I don't really want to break the caulk seal around my light to open it. I'm on the road and the caulk is at home.
The light comes with two screws (not shown) and the white thing on the left is a sealed case with the LEDs inside. I don't think you can get it apart to change the LEDs. You pop off the metal (it makes it toast) and then you unscrew the two screws. Then when you go back with the new light you will need to seal inside the screw holes, and where the wires go. Once in place you pop the new metal case on.
This was a good question to ask. I had always wondered how it can off myself, when I first saw this light, the first year they used it. I took this picture and updated it on my site too. I was scratching my head too the first year I saw it. :-)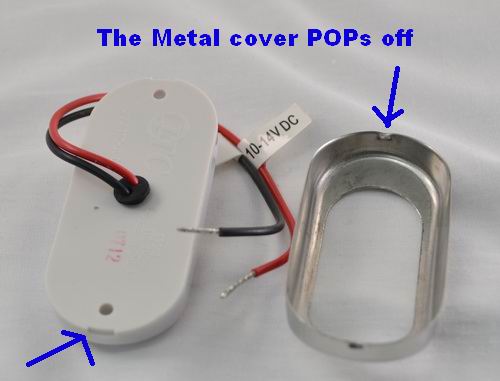 __________________