I know this isn't what you want to hear but I can't think of anything that will seal all that up with the trailer movement. We had the same issue in ours... 1979, center bath and that box above the seat that covers the heat ductwork.
Ours had aluminum trim with insert around all of it also. Everything was siliconed by the PO and you could tell he was fighting the same issue. Sealant on sealant on sealant. The trim had sealant on top and bottom, then the plastic insert was sealed top and bottom. The aluminum trim around the curved walls on all sides has 2 rows of sealant. If the factory did a nice trim job on your shower pan, you may be able to remove the flat aluminum trim pieces around the shower pan and just have one seam to seal instead of around those pieces. This will be less to seal each year.
We did what you said "that guy" did to simplify the amount of seams but we will have the same issue as we travel I am sure. I had no choice. The DW did not want that wallpaper design
.
Before photo (can see the box a little):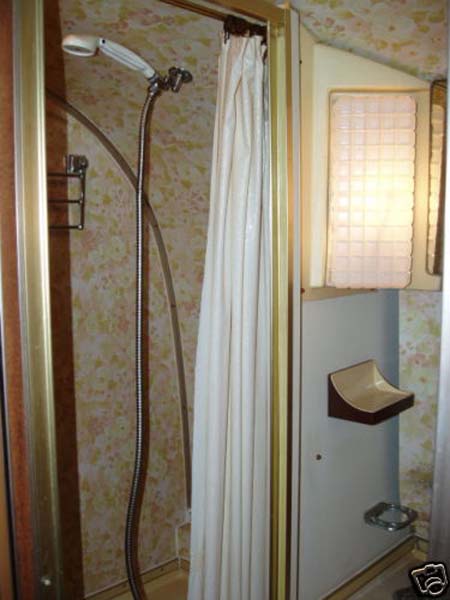 After without the hall wall installed (can see the 1 piece heated and bent to go around ductwork):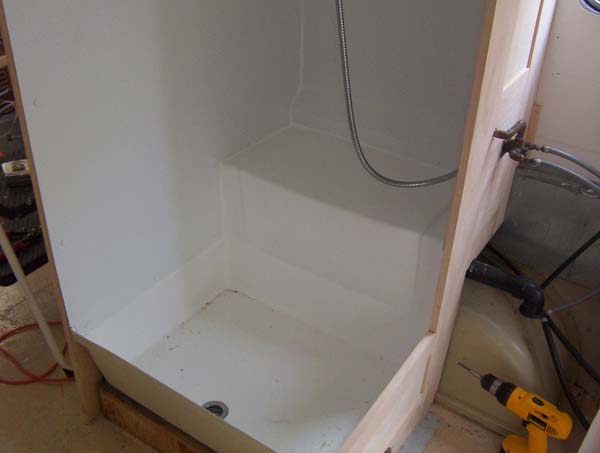 Hopefully smeone will be able to give you a good solution. I'll be watching to see if an idea comes up we can use also to avoid re-sealing.

__________________