We are renovating our AS and built new cabinets and all. We purchased a standard countertop for the kitchen cabinet and are going to reuse the original sink. It is a standard stainless steel sink that drops into a hole in the countertop. I am wondering if there should be a seal of some sort between the sink rim and countertop to keep water from getting underneath and if so, what? The one countertop we took out is like a cushiony surface and there was no sealer (or at least, none left) but I think it needs it with the new countertop.
I was thinking a generous bead of silicone under the lip of the sink before setting into place and then clean the edge once the sink is bolted down?
Thanks in advance for any advice on this.
Here is a picture of the sink sitting in place on the framing minus the countertop: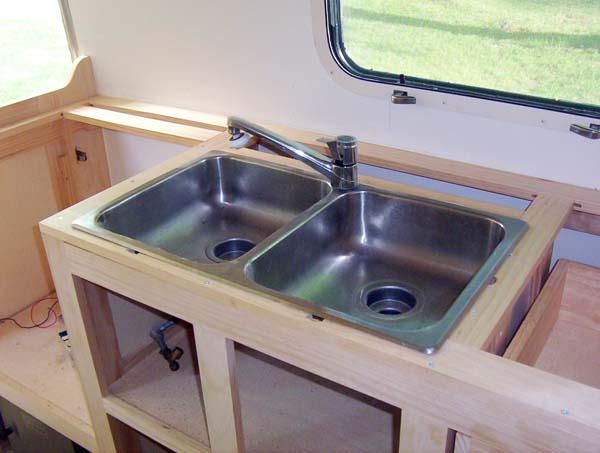 __________________