The pan is screwed on like the other sides. If you look at the pictures you'll see one looking at the grey water valve area. You can see the trailer frame has a L shape that the pan lip rested on. This L prevented the front from dropping. I didn't spend any time trying to lower the front because I had good access without doing that. I still haven't sealed up the lip edge since the repair but it's on my list.
Here's one of my very useful tools that allowed me to get up into the close spaces and loosen the 4 screwes that hold the valves in place.
It's the Milwakee tools Offset Drive Adaptor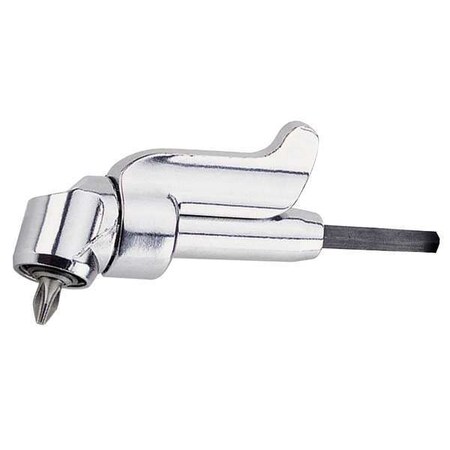 good luck

__________________



__________________
James B.
1991 34' excella 1000, bought 05/10, oak floors, granite countertops, Marble bathroom counter and floor, 2 A/C's, 2005 Hensley.
Tow With: 2006 Dodge 2500 Quad Longbox 2WD, 5.9 Cummins, Edge Insight CTS, Smarty Jr programmer, Bilstein Shocks, Ingalls balljoints.