So I called Dick McIntyre earlier this spring to ask about polishing our trailer and if he had any ideas on "touching up" the clear coat where it's failing on the shoulders of our trailer. You'll have to google him, but he basically developed the clear coat for Airstream over the years from
1950
to 1980. I think? Maybe longer. He doesn't work for Airstream anymore, and he's old... like 82? But he's still reconditioning Airstreams in Oregon and makes them look brand new.
Anyway, he said to find some furniture Polyurethane for interiors. Sorry that I can't remember all the details of why, but he said it is the closest thing to what he makes and will last for a few years. Right after I talked to him I bought a can of this stuff: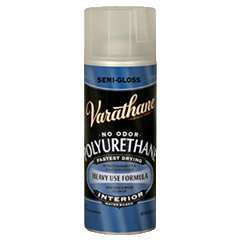 Varathane Crystal Clear Polyurethane Product Page
I was planning on using paint stripper to remove the failing and damaged clear coat from my trailer and using this polyurethane to protect it until I went for either Dick's services, or a full polish. Never did it, went for the polish...
I would suggest taping off a whole panel at a time and removing all the clear coat from that area. When you have bare aluminum, you'll have to condition the surface if there's any damage to the same as the protected areas. Although, you might need to do nothing but remove the clear coat. Then clean and prepare the surface like you would prep for any paint. When I started removing my clear coat, I was amazed at how many blemishes were only in the clear coat, and disappeared once it was removed.
Not an experienced veteran, but repeating the words of THE Veteran of clear coats.
-Kevin