There's a lot of discussion here about polishing and/or waxing our trailers. I've been involved with vintage Porsches for a long time and this is an area where everyone has their "secret sauce". Every time the topic has come up here I chime in with my secret sauce which has just changed.
I used to prepare a car for a concours show with expensive carnuba wax. I even went so far as to warm it in my hand before applying it by hand. It does give a beautiful, albeit short-lived finish. Then a friend who happens to be a Ferrari enthusiast introduced me Liquid Glass, not a wax at all but an acrylic polymer. Changed my life.
Unlike wax, an acrylic polymer is very long lasting, almost indefinitely. It expands so it won't crack, and it never yellows. And repeated use over time builds up the protective layer.
I have a 26 year old trailer that fortunately still had the plasti-coat in good shape when I got it three years ago. I've seen numerous trailers where the plasti-coat was peeling off and I wanted to preserve mine as long as possible. I started applying Liquid Glass twice a year and so far there has been no degradation in the plasti-coat. Not a real long test, but encouraging.
Then the other day I happened across a gearhead site that had done a test on a large number of acrylic polymer polishes and ranked them. The winner was one that I had never heard of, Wolfgang Concours Series Deep Gloss Paint Sealant 3.0. So I went ahead and bought a bottle. I polished the trailer with it today and I'm impressed, it gave the trailer a beautiful sheen. Here are a few pictures: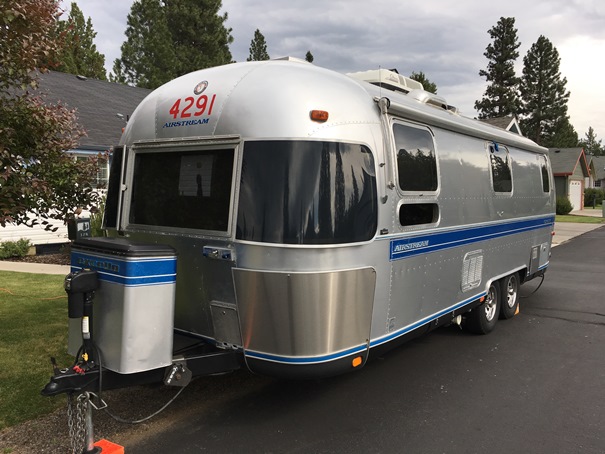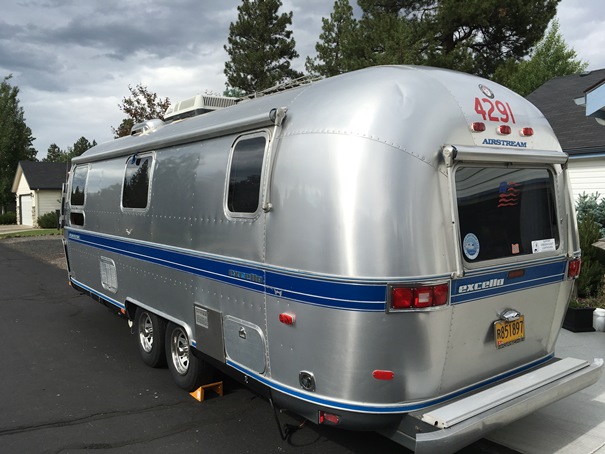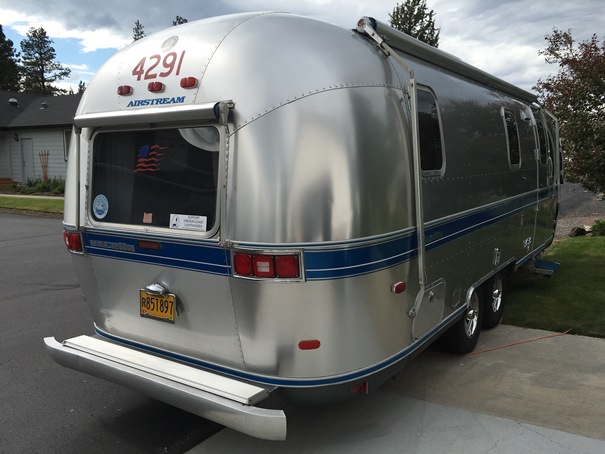 It looks better in the pictures than in real life, but I love the sheen - much deeper and richer than Liquid Glass. I'll update the thread from time to time as to how it's holding up.

Cheers,

John

P.S. That's WD-40 on the stainless rock guards.

__________________