I had a few cracks in the shroud of our 1979 AC cover. It was still in good shape, just aging. My concern was that the attachment points would crack off and we would lose it on the road and cause an accident to a following vehicle.
I took some aluminum strips and angle and made an inside frame that connected the 4 bolts on top with a frame the ran the entire base circumference. I used rivets to attach to the plastic shroud at 3 inch intervals.
The cracks that had started in the base at the corners, I used PVC glue (in plumbing area of box stores in little metal jars). This helped seal the cracks so they didn't keep running. We had also lost a few of the areas of plastic that were folded at the base. The aluminum angle replaced that area as well.
Here are some photos of the frame and you can see the cracks: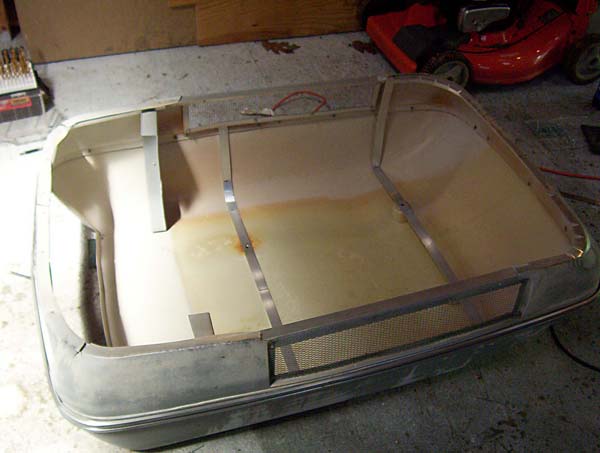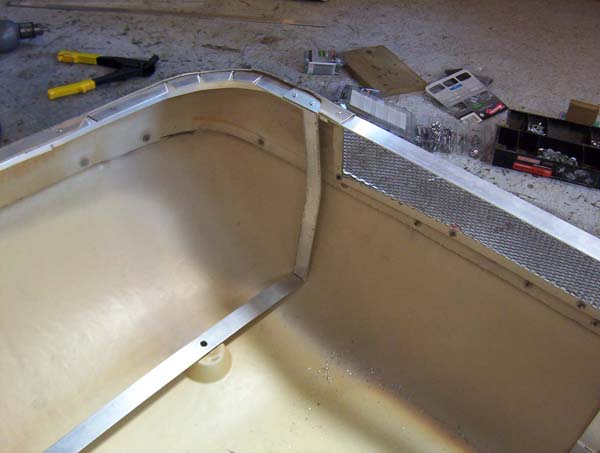 After painting and structural fixes: