I used glue as well as the screws but because the wooden walls are floating paneling, only the cross-members can be glued and I was worried that traveling and shifting may cause the glue to pull away as well as steam/heat over time from shower. I am always going overboard with stuff like this though so maybe didn't need them.
As far as pictures of the top, this one was before putting the silcone sealer on (and that is a clear plastic bag in the basin):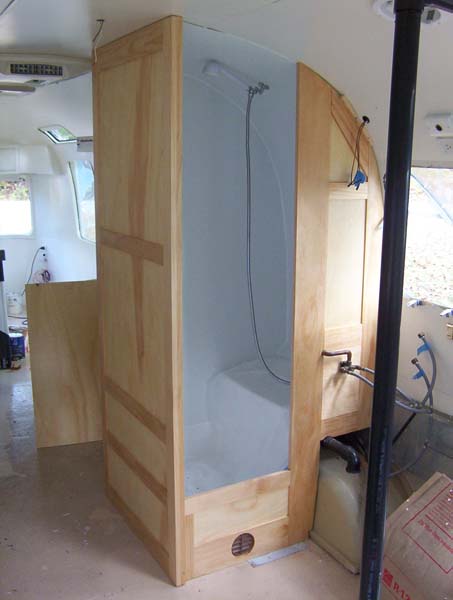 Here is a close-up of the top after the sealer. I still need to put the mounts for a curtain rod.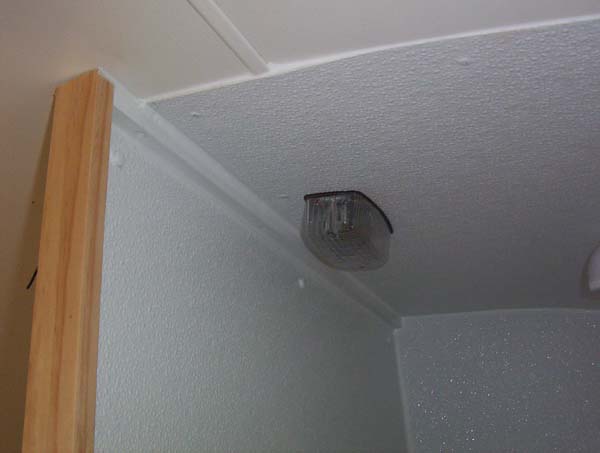 Here is a before shot. Wife made me promise that the wallpaper was going
: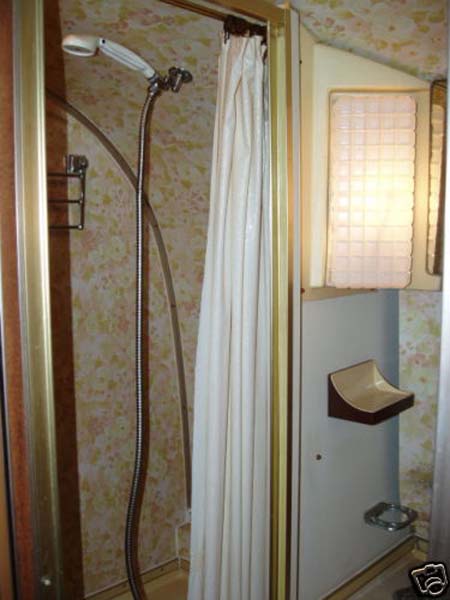 __________________