Quote:
Originally Posted by
mandolindave
You asked " Here's a question - the stringers and ribs don't appear to go into the curved ends - what does the inner skin mount to - or is the window from the only anchor point for both skins other than the C channel at the bottom? "

I don't fully understand the question, and I hope not to insult your skills, or knowledge base.

Both the inner and outer skins are riveted to the ribs. ONE rivet goes through both. It takes two men at the factory, one inside, one outside the trailer. It's airplane construction technology called "monocoque". Airstream uses Olympic rivets. After the rivets are installed, they need to be "shaved ".
Sorry - I didn't explain myself very well.
I understand that the air stream is a double skin construction with an inner and outer skin riveted to ribs and stringers.
But using the below picture for reference....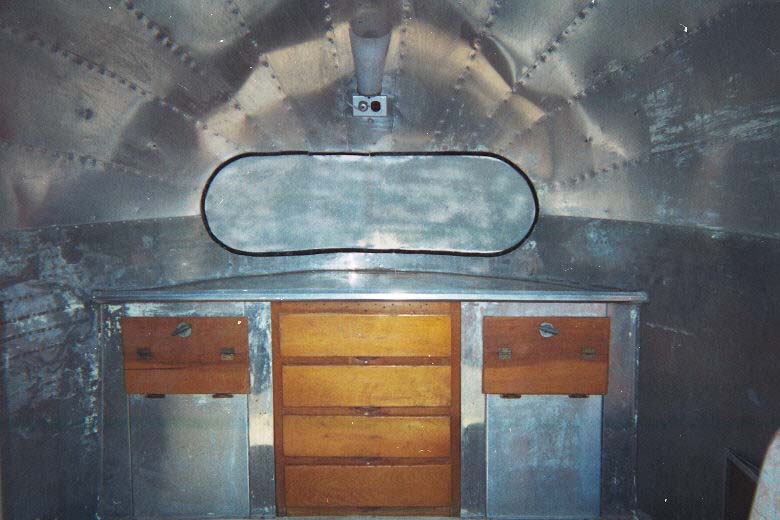 On lots of restoration and build threads, I see the ribs and stringers don't go beyond the start of the nose or tail curves.

On a Wee Wind or similar 13 panel end piece, are there any ribs or stringers between the two skins on the 13 panel roof section or round the curved nose/tail?

I've just never seen on any picture out there any ribs / stringers round the nose on these fully curve ended units.

For example, is there a stringer behind each of those 13 panel sections?

Hope that makes sense?

__________________