The bathroom fans in our Classic 345 have been a little noisy since we bought it 11 years ago. The one in the shower especially so. So after 11 years of suffering the noise I'm replacing them.
Here is the fan above the shower: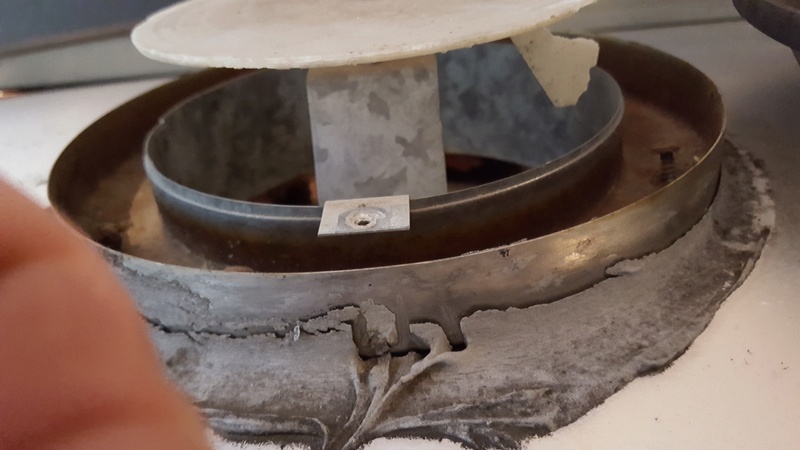 One blade left, probably was not moving much air. The cover had been cracked and glued before we bought the motorhome. That created a touch point for the back side of the impeller, making a nice squealing noise.
Edit: Just noticed in the photo that the drain hole had been caulked shut. That isn't good.
I got the fan housing out and found dirt between the calk beads.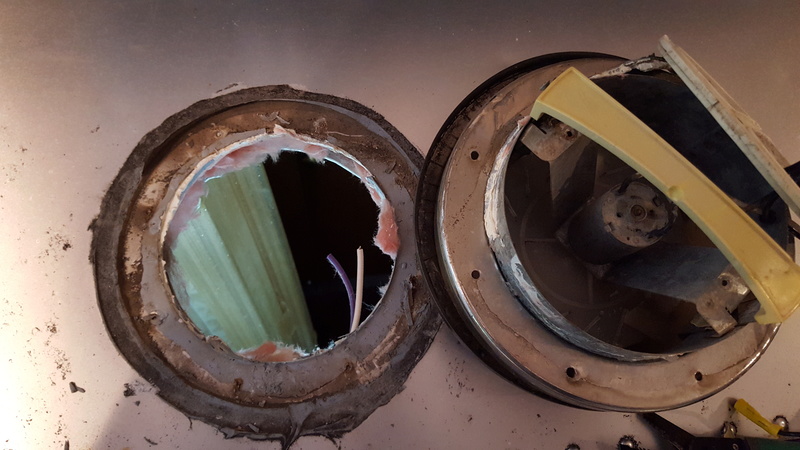 I cleaned everything up using a very sharp wood chisel to shave the old caulk/sealer from the aluminium, then used a little elbow grease and 400 wet/dry sandpaper to take off the last of the old sealer.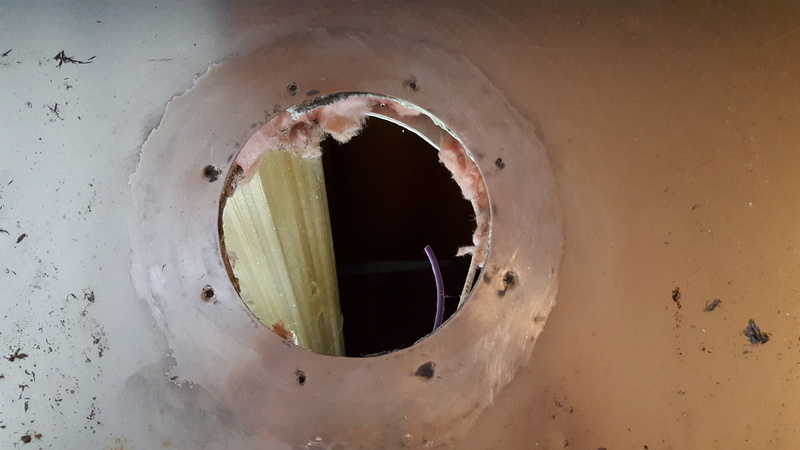 The fan above the toilet is in much better shape but the motor is a little noisy after 29 years of use. The caulk/sealer seems to be working better too.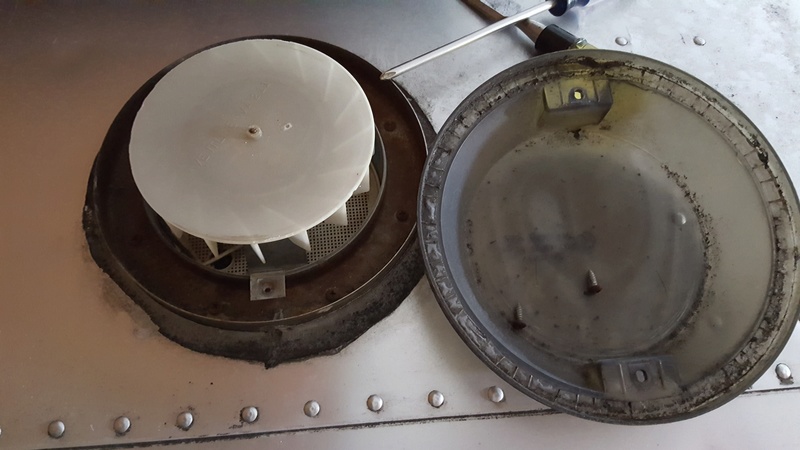 The grey sealer on both sides is hard and brittle. The white sealer is still soft and sticky after 29 years.
I stopped at the local travel trailer dealership and picked up new grey roof caulk/sealer and a roll of the sticky white stuff. $25.
So does anyone have a recommendation for removing this old sticky sealer?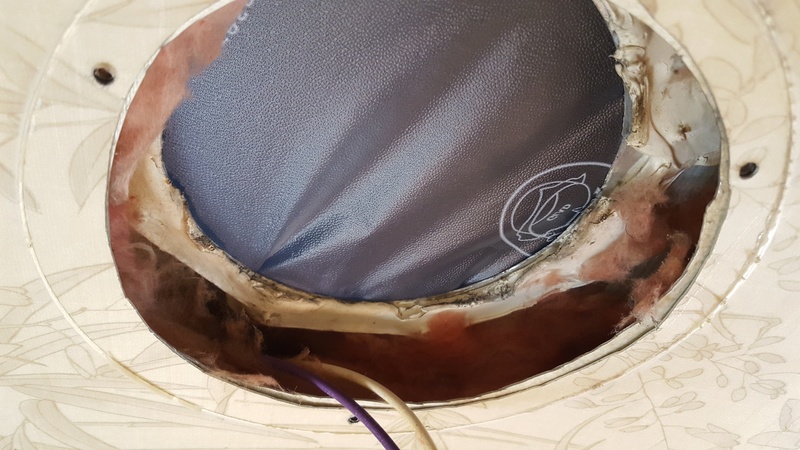 For being 29 years old this sticky white sealer has a tenacious hold on the inside of the roof. I scraped off what I could using that same wood chisel, and it was slow going, but some remains firmly attached to the interior of the roof. Or does it make any difference as long as the new stuff provides a good seal around the housing and all the screw holes?

I plan to make the same two beads of grey sealer when I put the new fan housings into the roof.

Second question: Stainless Steel Screws. Bad Idea? The old screws were quite rusty. I think stainless will hold up better, and someone may want to replace these fans again in another 29 years.

Last question: Wire Nuts and tape or crimp connections? The shower side had crimp connectors, the toilet side had wire nuts (no tape). I think I'm going with new wire nuts and tape, but I'm listening for any good advice.

Thanks!

__________________