Dakota, I too have some nearly 10 year old(03) tires on my drive axle that look fine, but they will not be on there much longer... as soon as I start driving it they are on the trash list.
I am planning to put some tires that are biased toward traction rather than the steer or straight ribbed kind.
I too am planning some trips that will involve mountain passes in this sets lifetime, and I have had very bad experiences with wet grass, mud and snow with the rib style tire on my BMW... I got stuck so many times it was not funny.
This pic is of my rig at a campsite under the shoulder of Mt Blanc in Italy..
The previous year I got stuck with the open diff and one tire spinning uselessly. Its Z rated 18" high performance tires only had circumferencial grooves, and I had to be towed onto the gravel road..
The next year when this pic was taken, I had winter M+S rated tires and not a bit of problem getting out.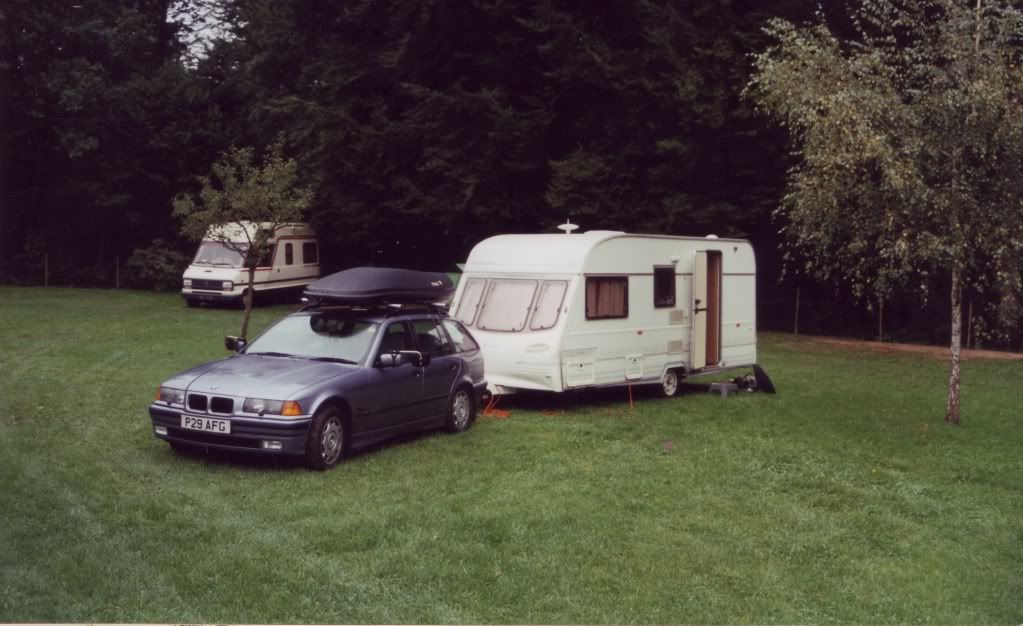 Which was good because on the way back over I had to drive out thru this!
Good job I planned ahead and had about 40 bottles of Italian red wine over the drive axle!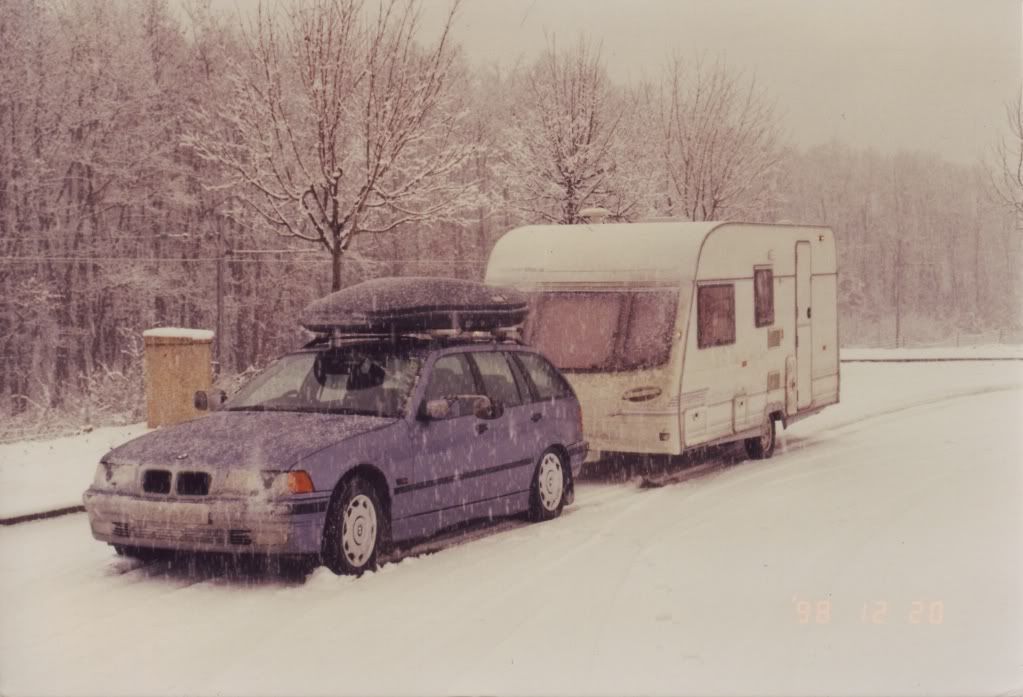 Now maybe you see why I am concerned!
You have that happen to you once and you never forget it!
With the 345 also the issue is the Tag axle robbing weight and therefore traction from the drive axle. You do not have that issue, but I assume you have an open diff...
The idea that on an uneven uphill mountain turn, and some gravel, or even water, could lift an inside tire enough to stop you dead, and put you in a bad place scares me.
I am not planning to drive in snow... but as I have seen and heard even Boondocking in a grassy field and having rain overnight might get you stuck..
I like the look of the following for the job, but have not really dug into pricing or where they are made..
Hercules H-702 Tire from
KUMHO Tires Canada / Tires / Commercial / Pick-Up / Delivery / POWER FLEET 937
Goodyear Commercial Truck Tires - G647 RSS Details
RLB490 Drive Truck-Tires, Light Truck Tires - Double Coin
Samson 225/70r19.5 GL268D All Season Truck tires 14 ply, 22570195 tire