Crummy pic of lower streetside polish...
Too dark to see it well..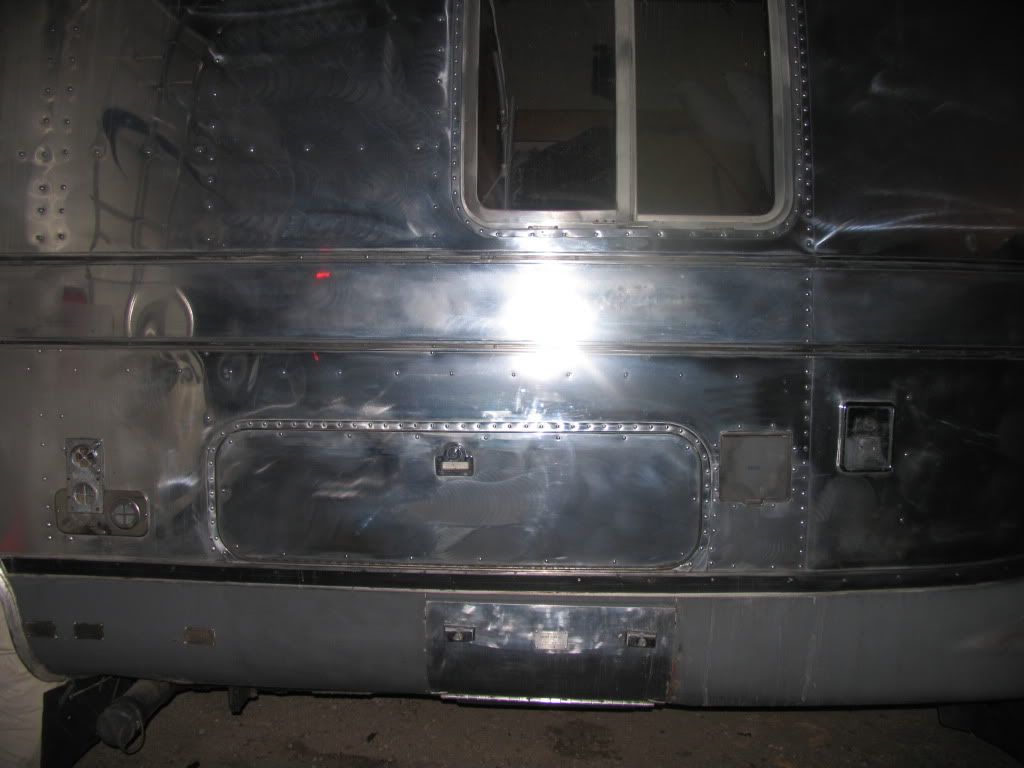 Stripped the paint off the kerbside front feature, and window frame..
Needed to get the frame stripped, polished and resealed before I put the window seals in...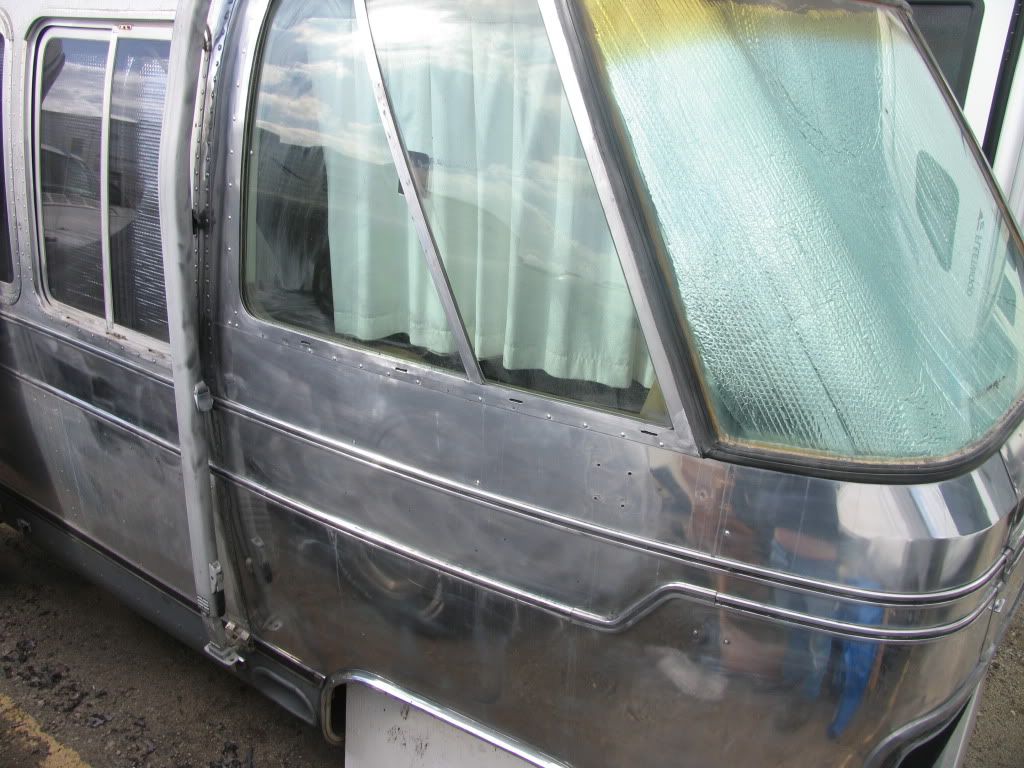 Good news is EVERYONE driving past in the storage the last few days is stopping and telling me how great it is looking!
That include at least 3 Motorhomes that must have been $500k!
Ok, so here is my effort at making the Camera look better...
The camera is a Voyager, so a good make methinks... just looks odd on the back of the curvy rear...
Took it off...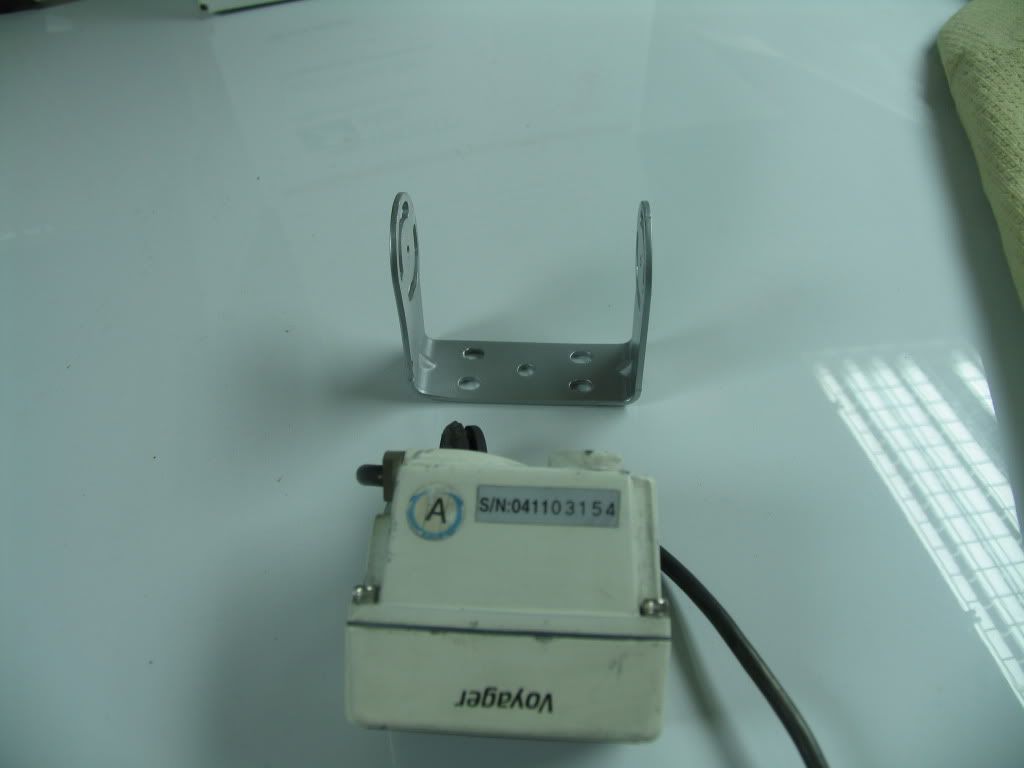 Took a piece of 6061 T6, and beat/bent/formed it over whatever I had to hand..
Took it to the Airstream and tried to cut/match the rear skin curvature..
This is what I ended up with...
Basic look...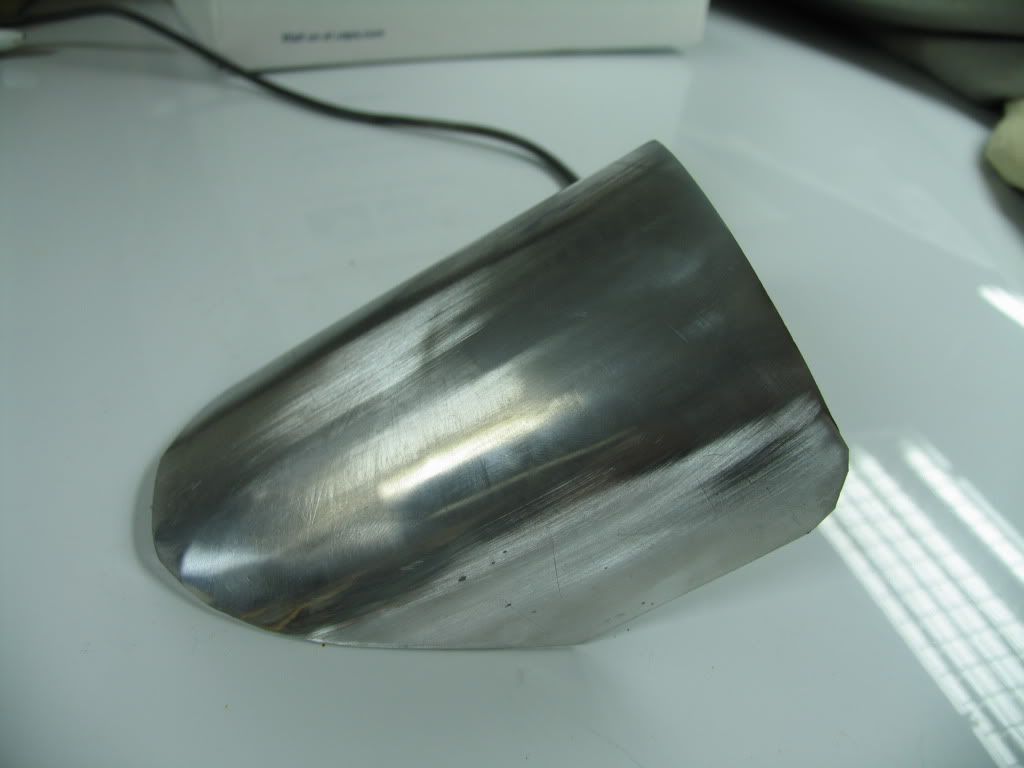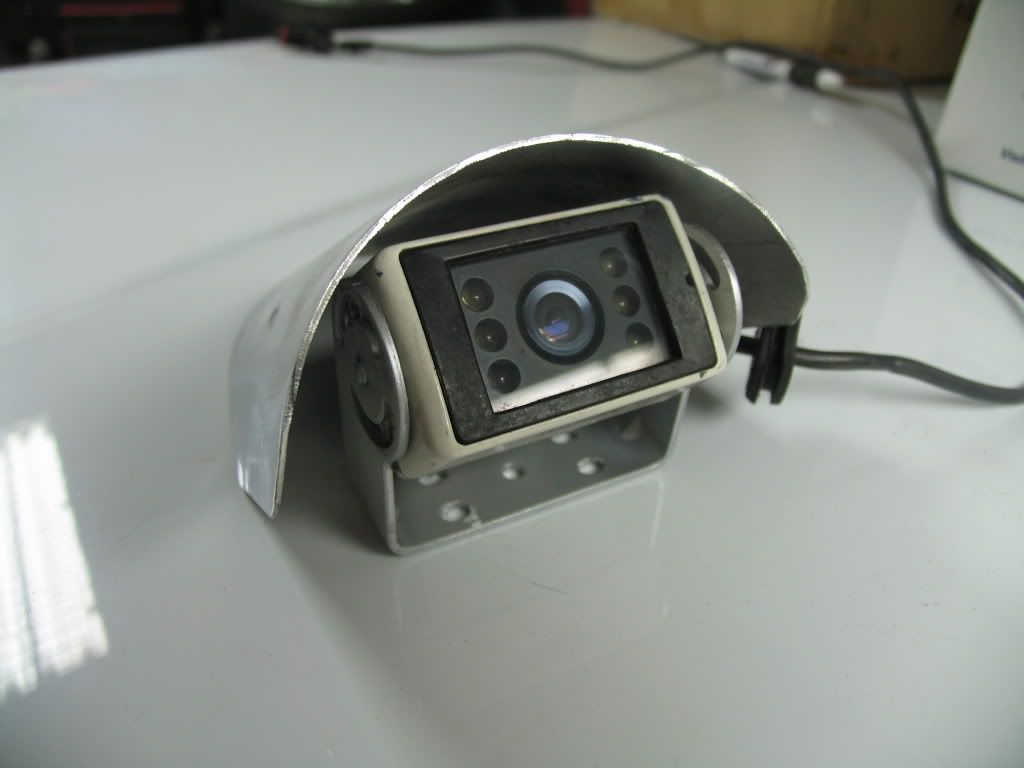 Curved the front edge, and tried to get it how I imagined it..
Blocked/sanded it out.. and got it on the buffer...
Painted the Camera body Silver...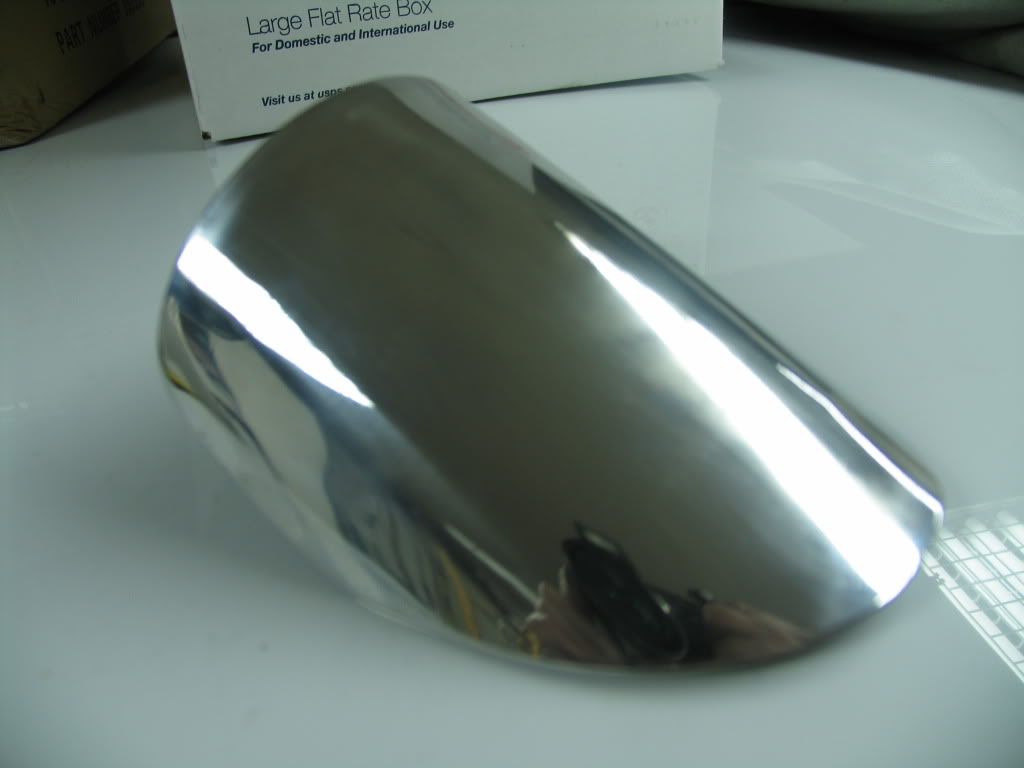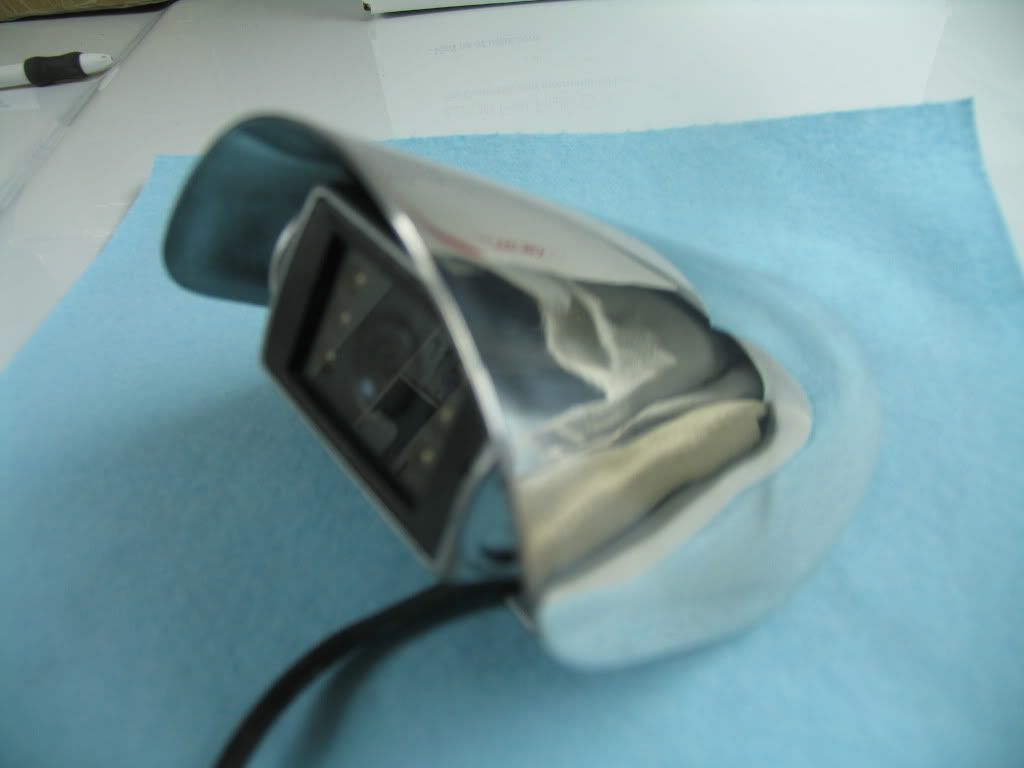 Put the Camera back on and tried the cover in place...
4/5 of the new rear marker lamps now mounted/sealed, and working!!
Cmera cover not quite correctly positioned, but I think you will get the idea...
(Still working on the seams, lights, and badge holes, so skin still a lttle unfinished/streaky and sealant beads need cleaning up...)
Opinions?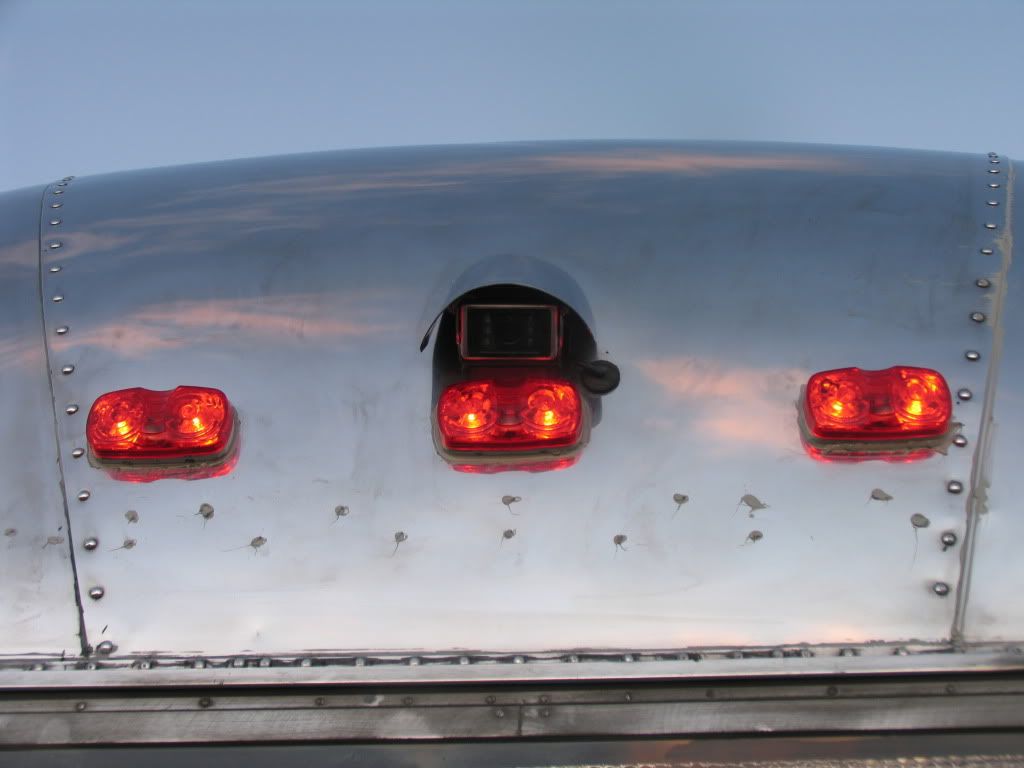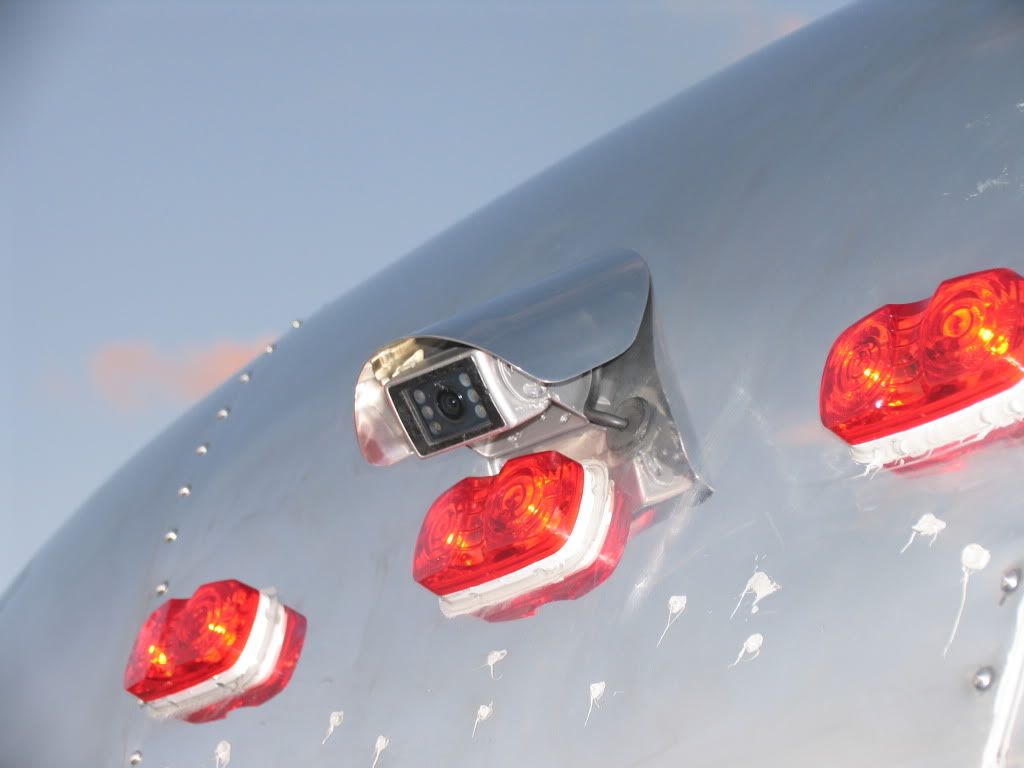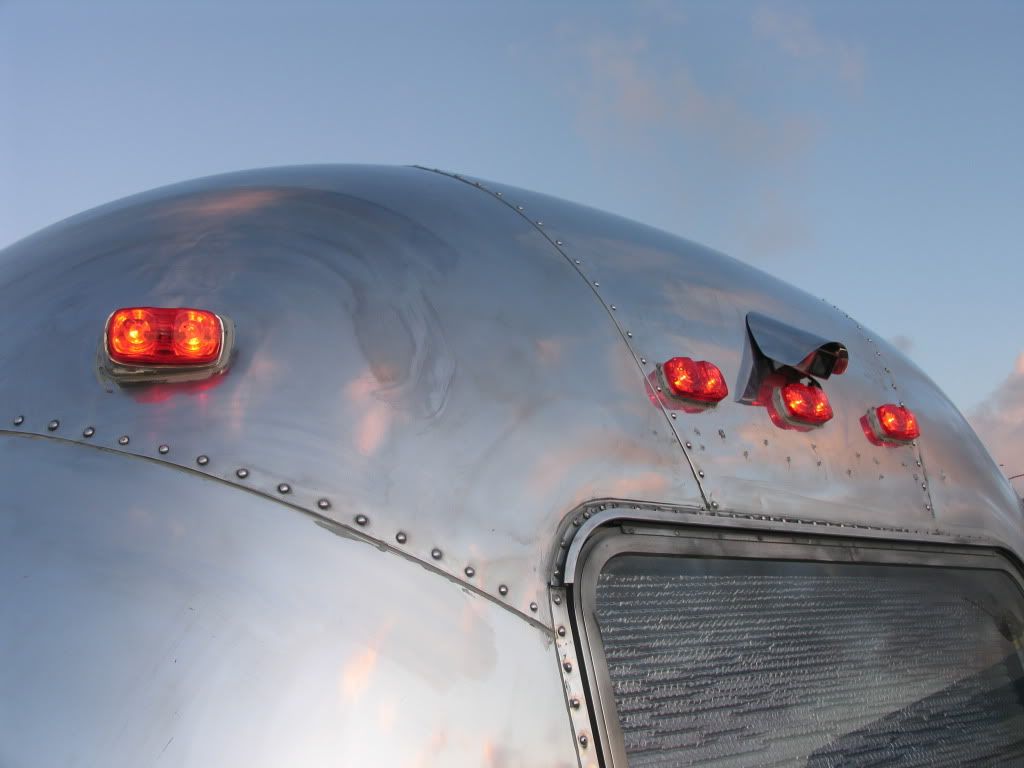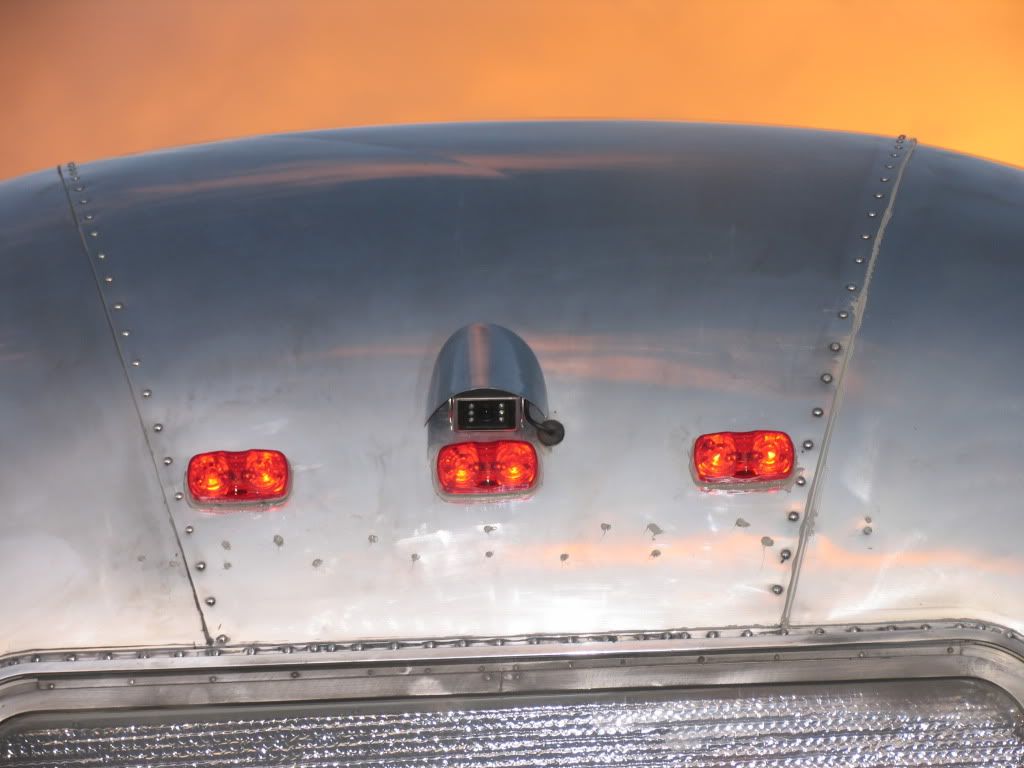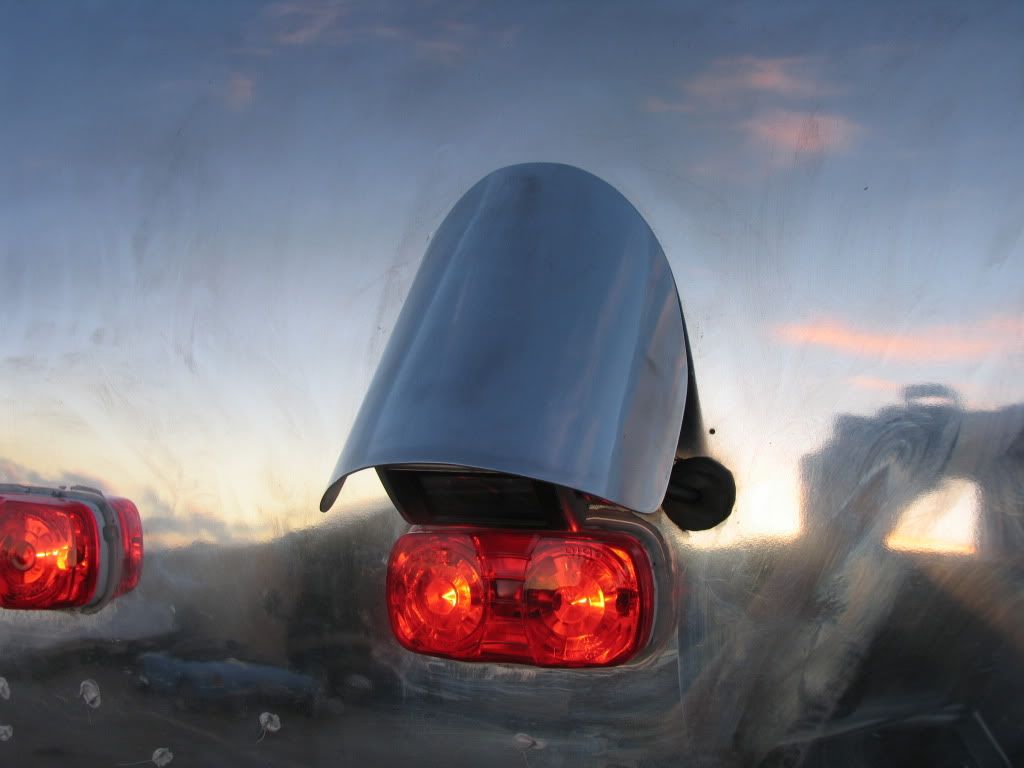 I like the basic look, but might make another with deeper wings to cover more of the camera bracket, and now I have the camera angle dialed, match the rear to teh Airstream skin better.
i am concerned that teh lamp might glare onto the Camera lens too... we will see!