We all dream of those rare, forgotten diamonds in the rough that are hiding in barns and overgrown fields.
Here's another story like that. Late 1940's 18-footer. Aircraft aluminum frame. A curvy aluminum body that just won't quit. Looks unlike anything you've seen before. Quietly sleeping in desert tumbleweeds for decades... waiting.
Think you know what I'm talking about? Think again.
This time it's the Norman Timbs Special; a homebuilt streamlined car by an ex-Tucker engineer. Cut his teeth on Indy cars, and decided he could take a brand new '48 Buick straight 8 and put it a
slightly
more impressive home.
$10,000, countless drawings, several 1/4 scale clay models and one full size wooden model later... he had created this one of a kind masterpiece.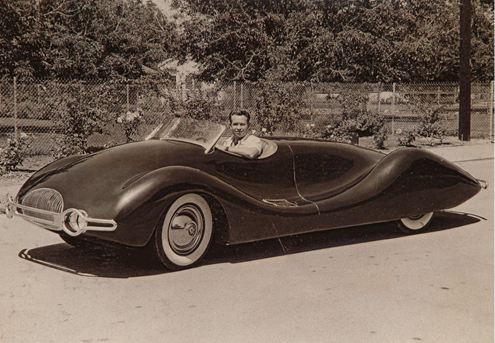 Over the years it apparently changed hands, wound up in the desert, and had deteriorated quite a bit. The interior was gone, though the nearly perfect aluminum body was intact.
It was auctioned off at Barrett's in 2002 for over $17K, and after an incredible restoration that finished up late last year, it made its public debut once again at the Amelia Island Concours in Florida.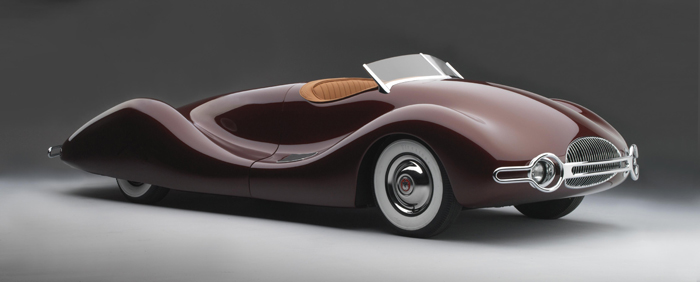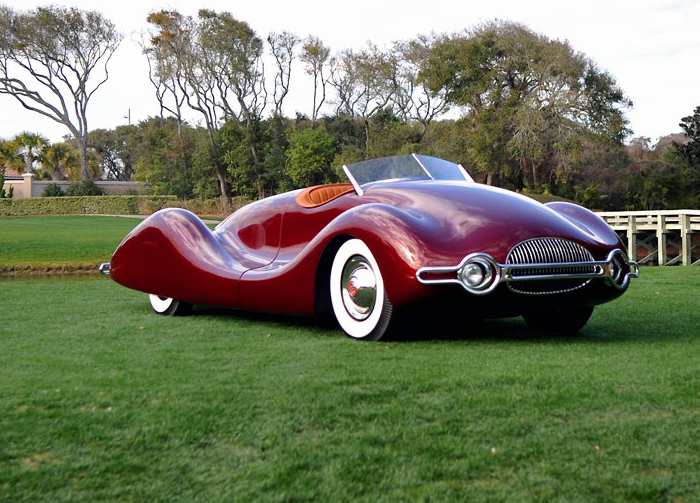 __________________