To add to the discussion.
On the RH/Pass side, this is the piece that sticks out on the front end under restoration. The slot is the infeed for the Heater/AC unit.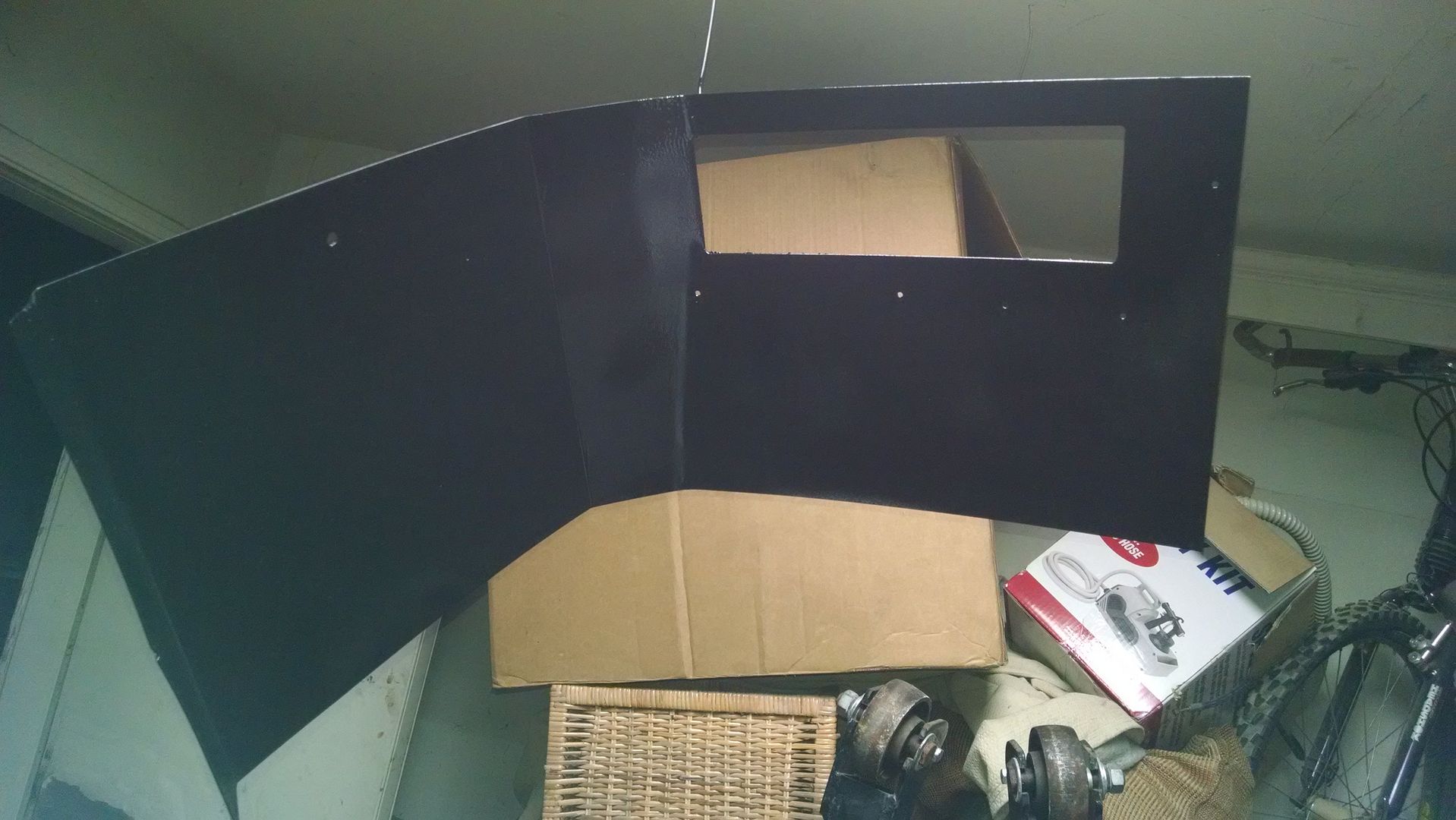 This is the assembly as I took it out, with the broken ABS Heater/AC duct. I need to make a new one of sheet aluminum.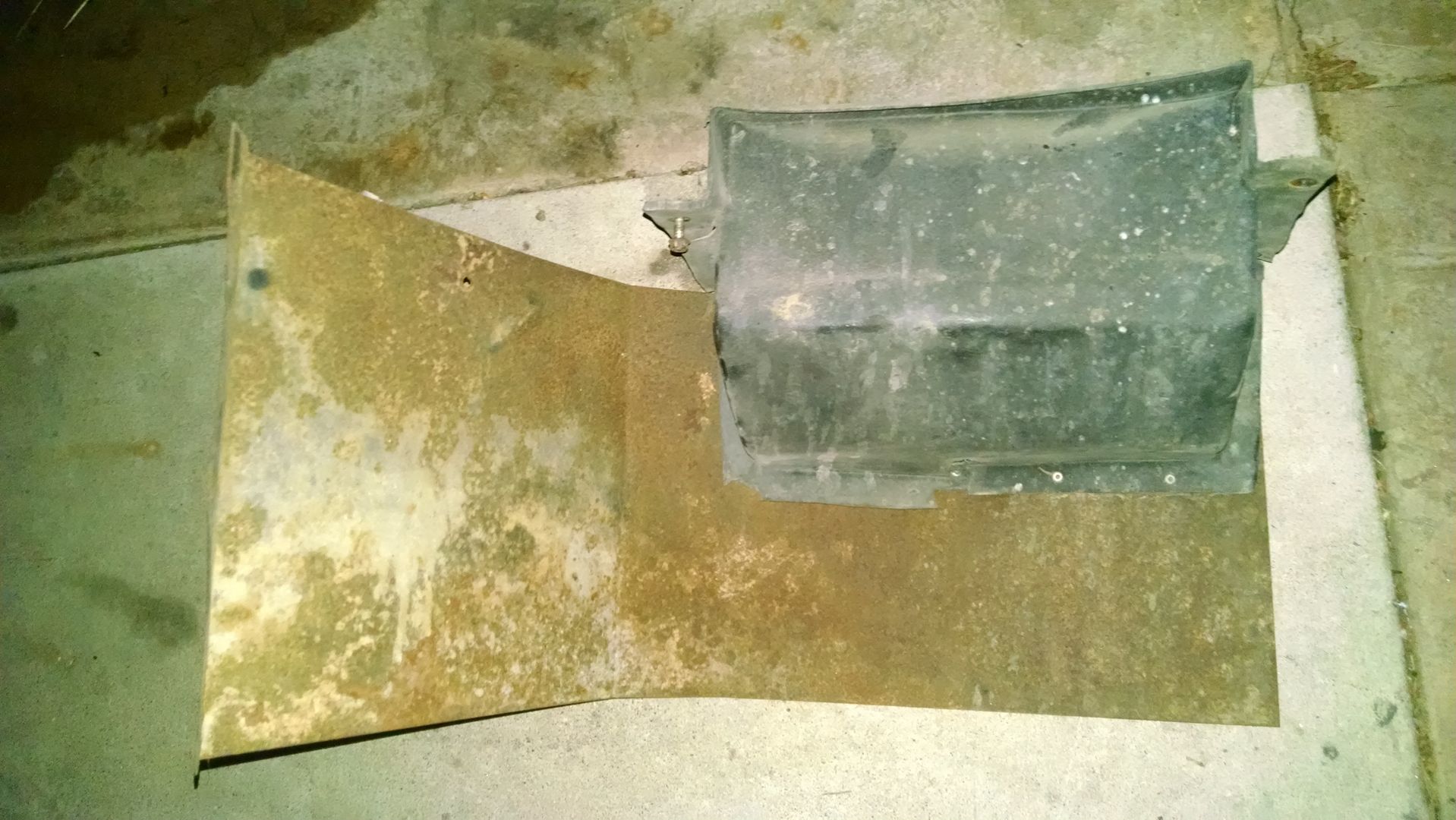 The panel that goes behind that against the exhaust and RH bank of the motor is a plate piece of sheet steel, probably 20 gauge. I will photograph and dimension it when I go out to my MH next.
This is the Drivers side.