Liner photos once home
Posted 04-05-2015 at 05:02 PM by
Bowmans
Updated 04-08-2015 at 08:26 PM by
Bowmans
(Found a permanent name for her)
---
Here are some photos of the Liner once we got home. Outside photos only at this point. The inside isn't much. Floor is mostly gone, springs for bed in back and couch in front but no material left. The drawer cabinet is there but warped some from water damage. We will probably just re-use the drawer pulls on that. One gem is it has the aluminum (or stainless steel?) kitchen cabinet with sink and stovetop.
We now have a name for her. She will be known as Weeble. Her shell wobbles horribly (and not attached) to the frame and the Weeble toys are the right shape!
Street view in our driveway: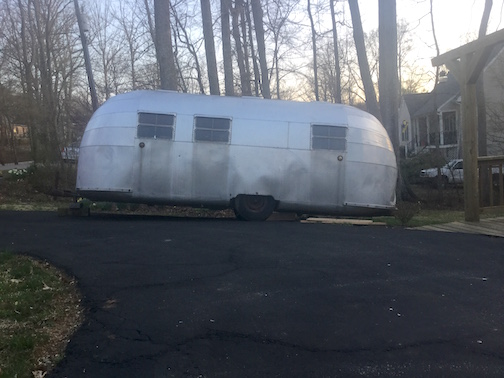 Curb side:
Back view: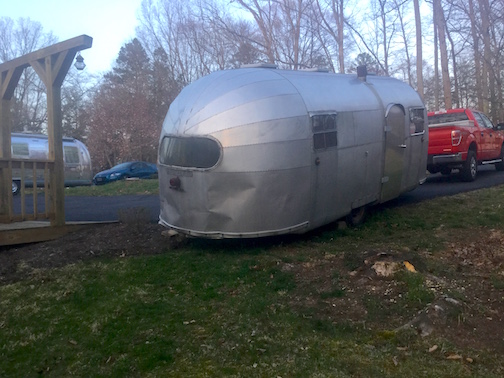 SN: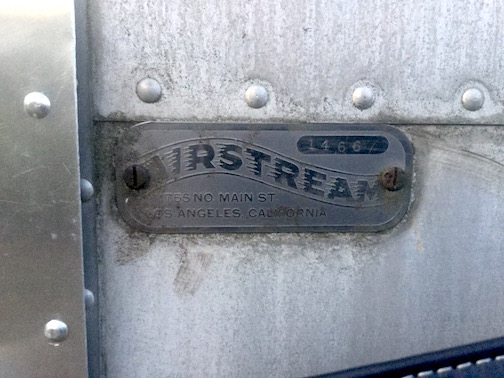 Bullet hole in street side goes through inside skin as well: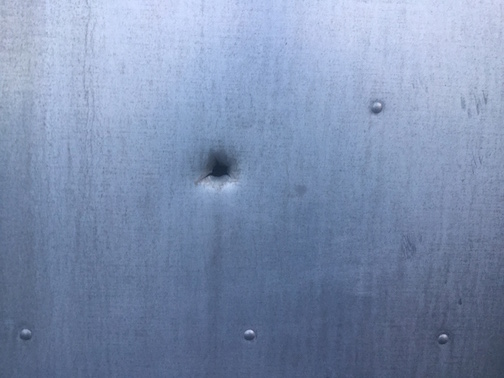 Temporary hitch bolted on to move it to the back yard. Note the cable strapped around the jack remains. It is attached to each side of the axle by Dave to keep the pipe in. When I lifed the tongue off the truck ball using a floor jack, the pipe actually twisted about 15 degrees
. Glad Dave added the cable!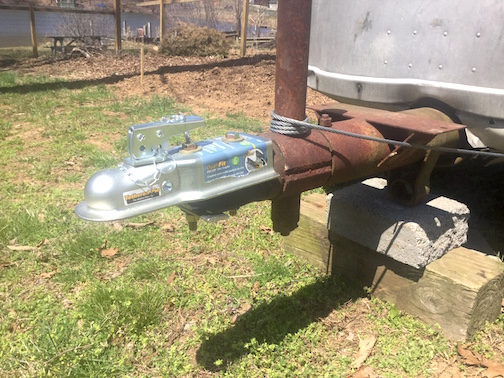 Comments