1950 Liner "Weeble" - A little progress on small items
Posted 04-26-2015 at 10:11 PM by
Bowmans
---
So we made a little progress this weekend on some small items. I started this weekend stripping the paint and polishing one of the 3 overhead cabinet. We plan to re-use all 3.
Before: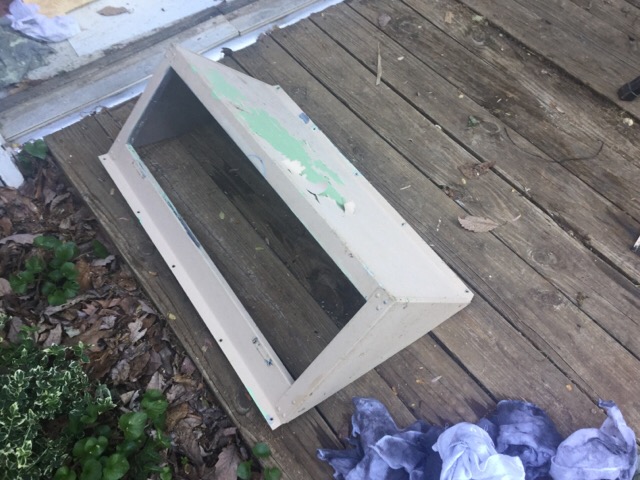 After: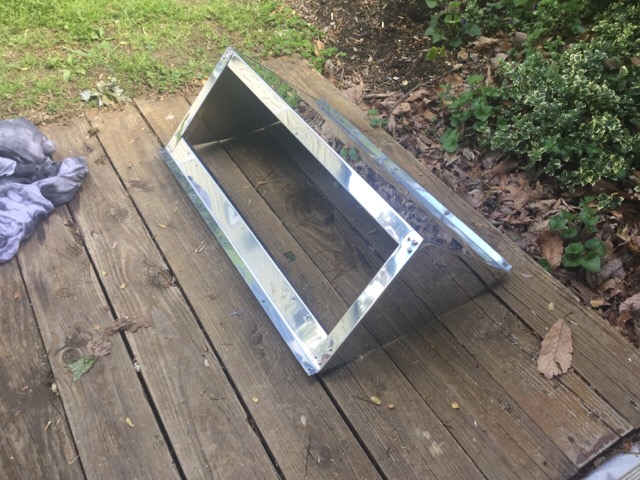 Another angle: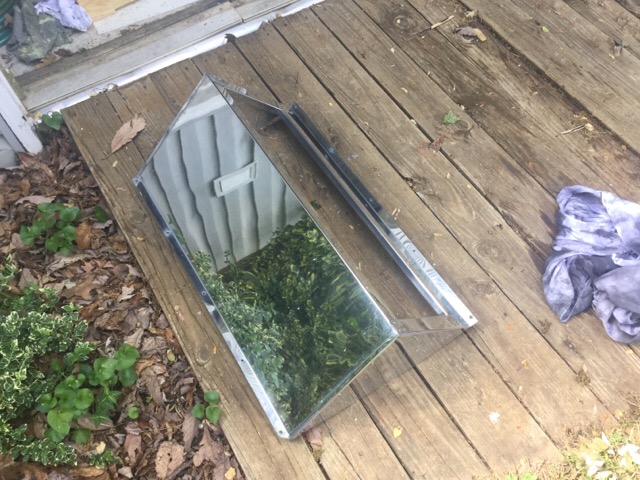 Yet another angle (can you tell I'm a little proud of how it turned out):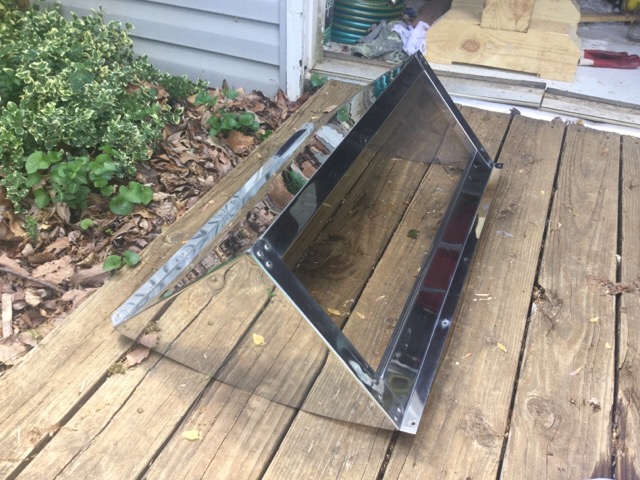 Stripped paint and polished one of the interior roof vent trim:
Also used a half inch socket drill attachment to make quick work of scotchbrighting the 6 vent handles:
Took about 10 minutes to remove 65 years of grime from the handles:
I also wanted to see how many passes the trim wrap would take to polish decent. This is probably the most beat up piece of aluminum on the trailer. I don't want to remove all of the small dings, just get it to a shine which is working. About 3 passes with F7 and the top edge looks good. Will need more passes on the outside flat edge: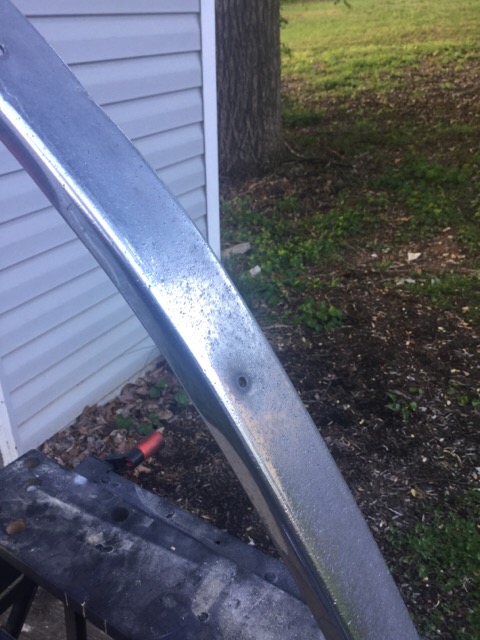 We also did some layout of the interior with blue tape to try and figure out what space we had inside. We are going to have a rear double bed across the back. On the drivers side from back to front; toilet/shower (not wet bath but both in same space with solid door to room, curtain around shower), countertop with kitchen sink. Passenger side from back to front; nightstand with drawers next to bed, wardrobe/pantry, countertop with stovetop with microwave/convection oven underneath, entry door. The front round area we will make a curved couch. The space between couch and door, we will make a footrest to match the couch which will extend the couch and also slide into the half donut hole in the couch to make a full bed up front. We will also make a small, round table top that will pole mount in the floor in the center of the half circle couch and store it inside the footrest/seat thingy. Under the sink will be the hot water heater (L/P) with an under countertop fridge next to that, toward the couch. We are going to put a small window A/C under the bed in back, vent intake through the floor with a screen and duct the cool air to interior, run the controls to another spot in camper.
We also marked where we will need AC outlets and it looks like 8 interior and one exterior should be plenty. DC lights and switches were also marked with tape. We will try to reuse the old AC outlet holes for switches and new outlets. Still need to figure out what kind of exterior light we want to use which will be an exterior hole but one we want. Looking for a vintage style low profile light for this.
Comments